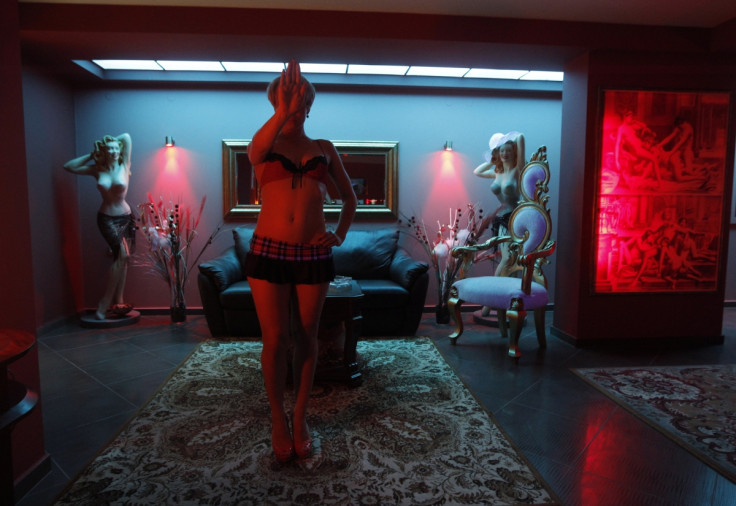 Prostitutes in Greece are selling sex for as little as the price of a sandwich as it dives further into the austerity zone, according to a survey released by the country's Athens-based Panteion University. According to the research, conducted among 17,000 sex workers operating nationwide, working girls have slashed prices charging as little as €2 (£1.40) for a half-an-hour session with a client.
Some of the women who took part in the three-year study, that included cash-strapped young women and students, told researchers that they would have sex with men for something to eat, as the economic pressures on the Greek economy takes its toll. Sociology professor at Panteion University Gregory Laxos told The Times: "Some women just do it for a cheese pie, or a sandwich they need to eat because they are hungry. Others (do it) to pay taxes, bills, for urgent expenses or a quick (drug) fix."
According to the survey, when the economic crisis began in Greece, the going rate for sex with a prostitute was €50 (£35) but it has now plummeted with prostitutes fighting over clients and targeting tourists throughout the country. Prostitution is legal in Greece – sex workers must be over 21, register and have health checks every fortnight – but it is estimated that only 10 of the country's brothels are licensed and more than 500 operate outside the confines of the law.
Many prostitutes are now being forced to work the streets, even if they are attached to an illegal or legal brothel. In 2003, ahead of the Olympic Games in Athens, around 150 prostitutes protested in the Greek capital city over proposed rules to further regulate the sex working profession.