UK green energy generates more power than gas and coal for first time
National Grid said solar, wind and nuclear energy generated more power than gas and coal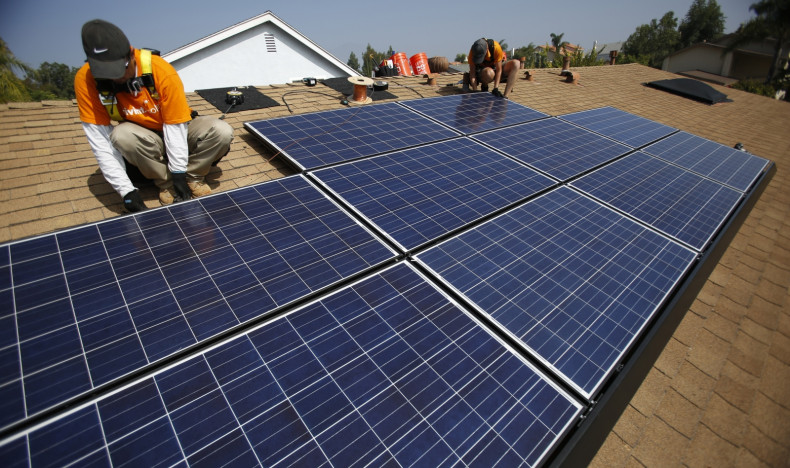 Solar, wind and nuclear energy all generated more power than both gas and coal combined for the first time in the UK, said National Grid.
The group that manages Britain's power networks, said just over half the country's electricity supply came from alternative sources on Wednesday (7 June) lunchtime.
The FTSE 100 power business has broken a number of records in recent months, as green energy becomes an increasingly large part of the UK's energy mix.
A record amount of solar power was generated on 26 May as Britain basked in sunshine and temperatures of up to 28C.
The National Grid said 8.7 gigawatts (GW) had been generated at lunchtime, representing 24.3% of total generation across the UK. The level tops the previous record of 8.48GW set earlier in the month.
Duncan Burt, head of control room operations at National Grid, called it the "beginning of a new era".
And on 14 April, Britain went a full day without using coal to generate electricity for the first time since the 1880s. The energy provider said the day's lack of coal usage was a "watershed" moment.
That April day is thought to be the first time the nation has not used coal to generate electricity since the world's first centralised public coal-fired generator opened in 1882, at Holborn Viaduct in London.
Cordi O'Hara, of the National Grid said: "The UK benefits from highly diverse and flexible sources of electricity. Our energy mix continues to change and National Grid adapts system operation to embrace these changes."
The government plans to phase out Britain's last coal-fired plants by 2025 in order to cut carbon emissions.