The Green Party has dropped its case for a statewide recount of the 8 November election votes in Pennsylvania. Larry Otter, the Bucks County attorney who filed the case on behalf of the party's presidential candidate, said it could not afford to pay the $1 million (£785,299) bond ordered by the court by 5pm EDT/10pm GMT on Monday (5 December).
The bond "gave us one million reasons to reconsider our decision," Otter said, according to PennLive. "I was told to pull the plug."
According to The Associated Press, the decision was made two days before the scheduled court hearing. The scheduled hearing was cancelled.
Otter said several rulings made by the court on 2 December created obstacles that were too much for the campaign to surpass. "It was something that had never been tried before," he said. "You take your chances."
According to PennLive, the Jill Stein campaign had hoped for a $25,000 (£19,632) bond while opponents pushed for $10 million (£7.85M). The judge decided on a $1 million (£785,299) bond.
The party wanted to analyze whether voting machines and systems were hacked and the results manipulated. Those efforts are continuing in scattered precincts, the AP reported. In a statement released on Saturday (3 December), Stein's campaign blasted the bond ruling as "shameful" and said a "major announcement" about the recount would be made on Monday.
Pennsylvania Republicans also released a statement following Saturday's decision. "Ms Stein and her supporters should now withdraw the few scattered recounts that they filed in Pennsylvania as they clearly have no chance of changing the results and that it was done for media attention," it said.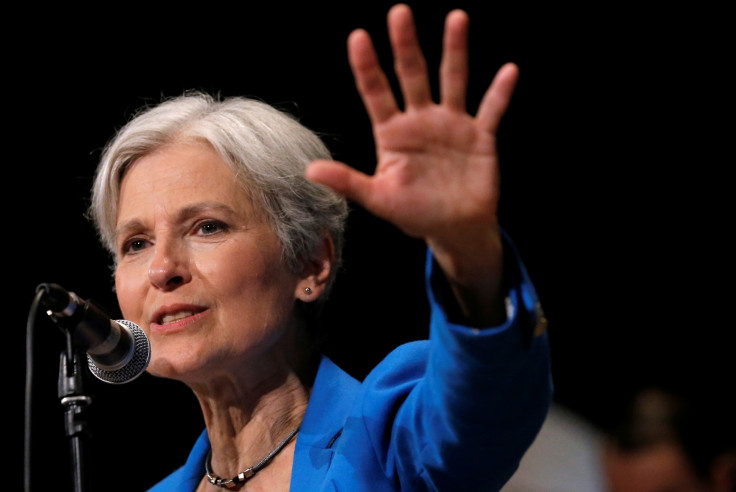 "The November 8, 2016 election produced a clear winner, Donald Trump, and the actions of Ms Stein and her supporters to create fear of chaos by making baseless accusations of the hacking of voting machines in Pennsylvania were an insult to all Pennsylvania voters," the statement continued.
The decision is the latest development in Stein's effort to seek recounts in three key states: Pennsylvania, Michigan and Wisconsin. Stein's recount efforts in Michigan were hit by two lawsuits; one from President-elect Donald Trump and the other by Michigan Attorney General Bill Schuette.
Meanwhile, in Wisconsin, the state refused to conduct the recount by hand. Stein has sued the state to force a hand recount as she suspects electronic voting equipment could be manipulated.