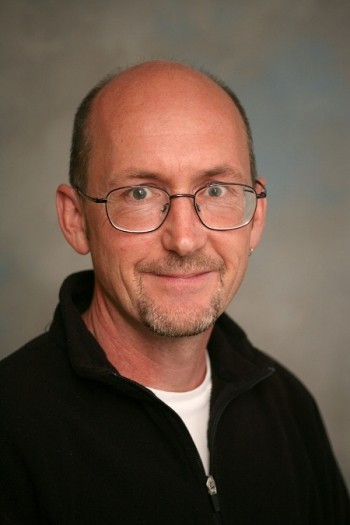 Wealthy countries must cough up the money and administer the financial support required to create a multibillion dollar global fund to assist developing nations with the impacts of climate change, said a British Green Party councillor.
Leader of the UK Green Party for Braintree District Council, James Abbott, said it was "perfectly reasonable" to expect wealthy countries to fund the $100 billion per year Green Climate Fund proposed by UN Secretary-General Ban Ki-moon at recent climate change talks in Dhaka, Bangladesh.
"It's the wealthy countries that have created most of the greenhouse gas emissions and they are absolutely in a position to help the poorer countries."
"Most poorer countries have not even reached the levels of CO2 emissions that climate scientists say is causing climate change. Yet it is these nations that will bear the major brunt of increased global warming by exacerbating flooding and other extreme weather conditions."
Abbott said we need to commit to a global agreement sooner than the projected 2020 deadline.
"We must not let these [vulnerable] countries down and we must not use the global economic crisis as an excuse not to create the fund. It is essential that poorer countries have the funds to be able to adapt to global warming."
Abbott said the world needs to "wake up" to the reality of climate change and delegates who will meet at the Climate Change Conference (COP17) in Durban, South Africa later this month need to make firm commitments.
"There's been a lot of media debate about whether climate change is even happening... The planet is warming. There is no scientific doubt. It's just a question of how much the planet warms, not whether it will warm."
Abbott said waiting too long to make a collective agreement to tackle climate change could result in serious implications, particularly for vulnerable countries who are already at risk of rising sea levels, extreme poverty, and the inability to financially recover from major climate related disasters.
"It makes good financial sense that we put in place a global agreement."
Abbott said the hesitation to come to a collective agreement is due to politicians and leaders not taking climate change seriously.
"Their [politicians] heart isn't really in it... Lots of MPs don't believe climate change is happening... People are divorced from reality."
Abbott hopes to see a firm agreement made in Durban later this month. "We need progress on agreement on cutting global emissions. Plain and simple. That is the number one priority."
"The means by which we do it is very complex but we've got to get firm agreements down and targets set."
Based on the current concentration of greenhouse gas emissions, science has proved that the impacts are going to take hundreds of years to reduce the damage already done, Abbott said.
"I don't think there's any serious scientific body denying what's happening. They [leaders] simply can't allow this to keep on trawling along."
People are underestimating the consequences of climate change, Abbott said.
"Climate change is a symptom of the way we've treated the planet. Now we're more educated and now we don't have any excuses and we should understand what we're doing."
"We don't have time to delay."