Greenland's Jakobshavn Glacier, believed to have sunk the Titanic, has recorded its fastest-ever speed, moving at 17km per year over 2012/2013.
The glacier is currently moving at around four times the speed it did during the 1990s, researchers said.
Experts at the University of Washington and the German Space Agency measured the speed in 2012 and 2013.
Published in the journal Cryosphere, findings showed the glacier moved 17km per year in 2012, equal to 46 metres every day.
Scientists say these speeds are "unprecedented" and are the fastest recorded for any glacier in Greenland or Antarctica.
Lead author Ian Joughin said: "We are now seeing summer speeds more than four times what they were in the 1990s on a glacier which at that time was believed to be one of the fastest, if not the fastest, glacier in Greenland.
The Jakobshavn Glacier slows down during the winter months but is still three times faster than it moved 20 years ago.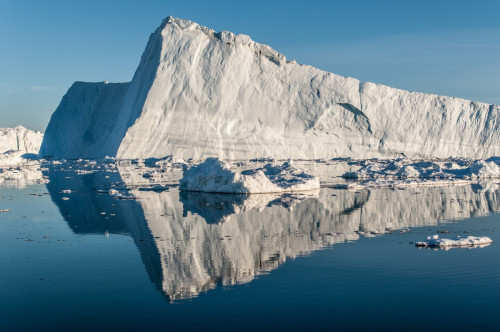 The increased speed means the glacier is adding more ice to the ocean, leading to an increase to sea-level rise.
"We know that from 2000 to 2010 this glacier alone increased sea level by about one milimetre. With the additional speed it likely will contribute a bit more than this over the next decade."
Jakobshavn Glacier is widely thought to have produced the iceberg that sank the Titanic in 1912.
It drains the Greenland ice sheet into a deep ocean fjord. Where the glacier ends, it breaks off into icebergs, which in turn melt and contribute to a higher sea-level.
Researchers also found that the glacier retreated over a kilometre more in 2012 and 2013 than previous summers.
The scientists said its record speed is a result of the calving front of the glacier being located in a deeper area of the fjord.
"As the glacier's calving front retreats into deeper regions, it loses ice – the ice in front that is holding back the flow – causing it to speed up," Joughin said.
The scientists believe the Jakobshavn Glacier is in an unstable state and will continue to retreat in the future. They believe it could have retreated around 50km from where it is today by the end of the century.