Greenpeace Secures Landmark Victory as Lego Drops Shell Contract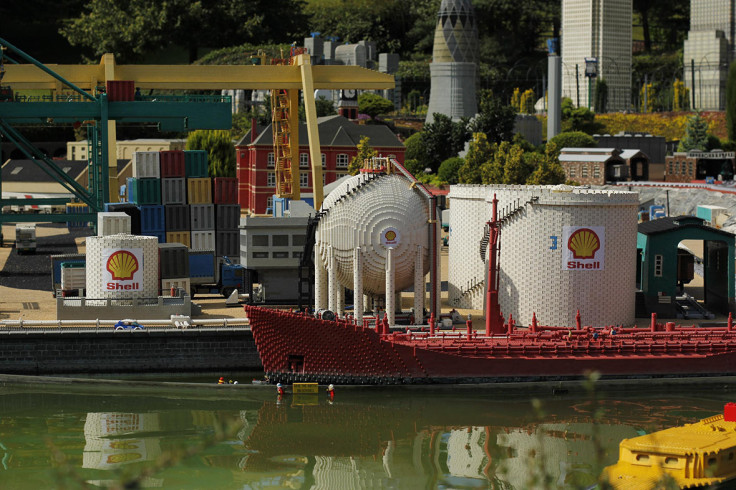 Lego has announced that it will not renew its commercial partnership with oil giant Shell when it expires, after a prolonged and high-profile campaign from Greenpeace.
Lego and Shell have partnered for more than 50 years, but entered into a new agreement in 2011 which saw Lego sell Shell-branded blocks at petrol stations. The deal has been valued at £68m.
Greenpeace's campaign has focused on Shell's Arctic drilling plans and was centred on a YouTube video depicting Lego characters, in a Lego-constructed version of the Arctic, becoming submerged in oil. The video – titled Everything Is Not Awesome, a play on the Everything Is Awesome song from the Lego Movie – went viral and currently has almost six million hits on YouTube.
Lego had initially defended its right to pursue partnerships with any company it saw fit, but Jørgen Vig Knudstorp, CEO of the Lego Group, has now confirmed that "as things currently stand we will not renew the co-promotion contract with Shell when the present contract ends".
In a statement on the company's website, Knudstorp was slating of the Greenpeace campaign, adding: "Our stakeholders have high expectations to the way we operate. So do we. We do not agree with the tactics used by Greenpeace that may have created misunderstandings among our stakeholders about the way we operate; and we want to ensure that our attention is not diverted from our commitment to delivering creative and inspiring play experiences."
Previously Lego has accused Greenpeace of making it a scapegoat for Shell's Arctic operations.
"We firmly believe that this matter must be handled between Shell and Greenpeace," the company said. "We are saddened when the Lego brand is used as a tool in any dispute between organisations."
The NGO held protests at Legoland in both the UK and Denmark and organised a petition which was signed by more than one million people, asking Lego to "end its inappropriate deal with Shell".
Speaking to the Guardian, Greenpeace UK's executive director John Sauven said: "It did touch a bit of a raw nerve about the partnership between the two companies that people thought was completely inappropriate – for a toy company like Lego to partner with an oil corporation – which is a sign of changes that are happening.
"Clearly Shell is trying to piggyback on the credibility of other brands. It's a good PR strategy if you can get away with it. But as we've shown, if you can't get away with it, that social licence is taken away. It does damage them a lot."
In August, Shell submitted a plan to the US government outlining proposals to drill in the Alaskan Arctic. The company is looking to operate drilling rigs in the Chukchi Sea, which it said could yield more than 400,000 barrels of oil a day. It hopes it will be awarded the right to explore by summer 2015.
In January, a US federal court stopped Shell's drilling in the area, citing fears of indigenous tribes and green groups over an oil spill. To date, Shell has spent $5bn on exploring in the seas in the Alaskan Arctic.
© Copyright IBTimes 2023. All rights reserved.