Greggs launches advent calendar and it could save you almost £40
'Merry Greggsmas!' Popular bakery chain is launching a unique advent calendar for the first time.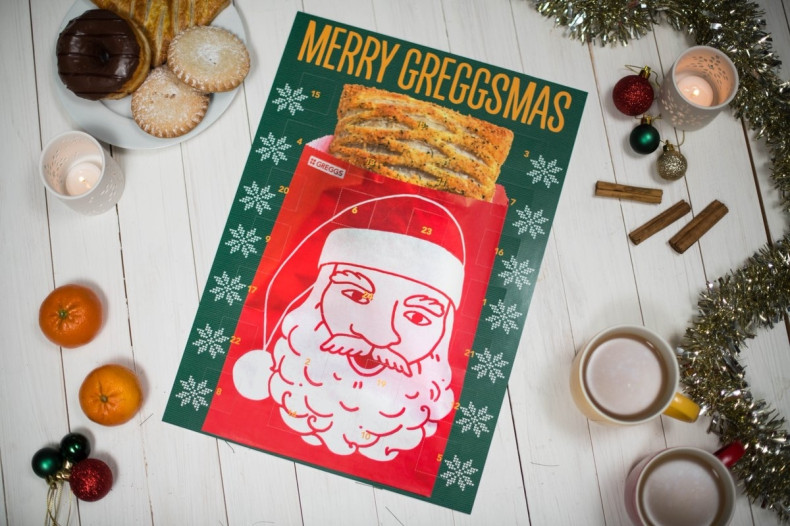 Greggs has launched its very own advent calendar for the first time and sausage roll fans are getting seriously excited. The UK's biggest bakery chain is taking Christmas by storm - but not everyone's happy, since the advent calendar will only be available in a handful of stores.
The limited edition advent calendar will contain tear-off vouchers behind each door that can be taken into a Greggs store and exchanged for a different treat each day. These will include Greggs favourites; the Festive Bake, flavoured lattes, sweet mince pies and the classic sausage roll.
Behind the door for Christmas Eve, fans will find either a £5 gift voucher or, if they are one of the lucky few, a £25 gift card. Greggs said the whole promotion is worth between £35 and £60 and the vouchers can be redeemed between 1 and 24 December, so it can be opened like a normal advent calendar.
The advent calendar will be sold in these Greggs stores:
Belfast - Donegal Square, Glasgow - Buchanan Galleries, Edinburgh - Shandwick Place, Newcastle - Northumberland Street, Leeds - Central Arcade, Manchester - Deansgate, Liverpool - North John Street, Sheffield - The Moor, Birmingham - Stephenson Place, Bristol - Broadmead, Cardiff - Queen Street, Swansea - Swansea Bus Station, London - Great Portland Street, Essex - Brentwood, Plymouth - George Street, Torquay - Union Square and Barnstaple - Barnstaple High Street.
A limited number of the advent calendars will go on sale for £24 from Monday 13 November until stocks last - but it is only being sold in 17 stores across the UK.
Greggs was forced to apologise for the limited supplies and further upset fans on social media explaining "we can only choose a limited number of shops".
Many fans of the steak bake and breakfast roll could not contain their disappointment. One Twitter user said she was gutted that the limited run was "no way enough" for everyone to get to the few participating stores in time to get one.
But others just embraced the exciting new world of pasty and sandwich advent calendars. Amy Bee Sting, presenter on Soho Radio, said: "This makes me so happy." While a Facebook user joked: "Love when my dreams come true."