Greville Janner: DPP Alison Saunders rejected advice of leading sex abuse authority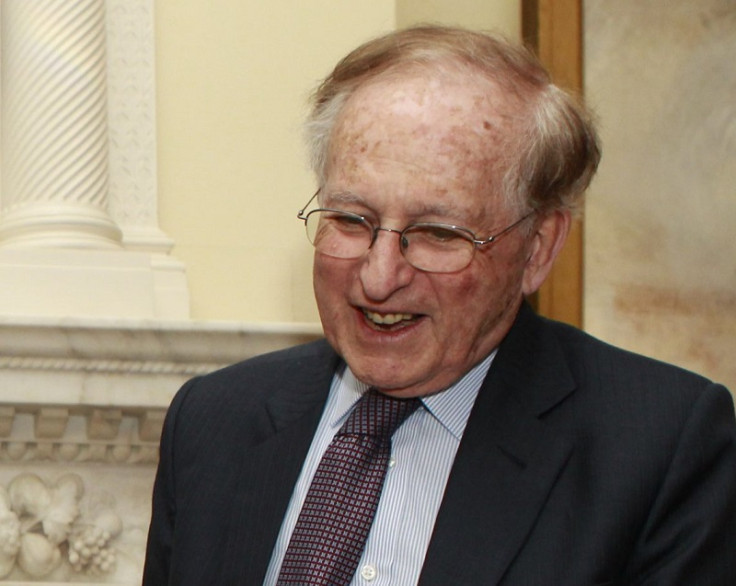 The Director of Public Prosecutions Alison Saunders decision to not charge Greville Janner with child abuse offences went against advice of one of the UK's leading authorities, according to a report in The Times.
A former DPP has also attacked her comments on why Janner was not prosecuted in 2007.
Eleanor Laws, QC, was the leading counsel to Leicestershire police during their investigation into Janner. She recommended that he should be tried, despite suffering from Alzheimer's disease.
Alison Saunders ruled that it is not in the public interest to prosecute Janner, due to his dementia.
Janner is reported to need round-the-clock care. He was examined by four doctors, representing the defence and prosecution, who agreed that he was suffering from a rapidly progressing form of Alzheimer's.
The decision was made despite police gathering enough evidence to charge him with 22 offences carried out over 30 years against nine alleged victims.
Leicestershire police and Janner's alleged victims have criticised the decision.
Laws is the leading counsel to Operation Pallial – a large-scale historical investigation into alleged abuse in children's homes in North Wales – and the author of The Sexual Offences Referencer: the main legal reference text on sex crime cases.
Laws has stated that she cannot comment on the Janner investigation because her advice to the DPP is protected by legal privilege.
DPP criticisied
Saunders has also been criticised by a former DPP over the decision to not prosecute Janner in 2007.
Lord Kenneth Donald John Macdonald QC, who was DPP between 2003-2008, criticised Saunders for not stating that he was not involved in the decision not to prosecute Janner.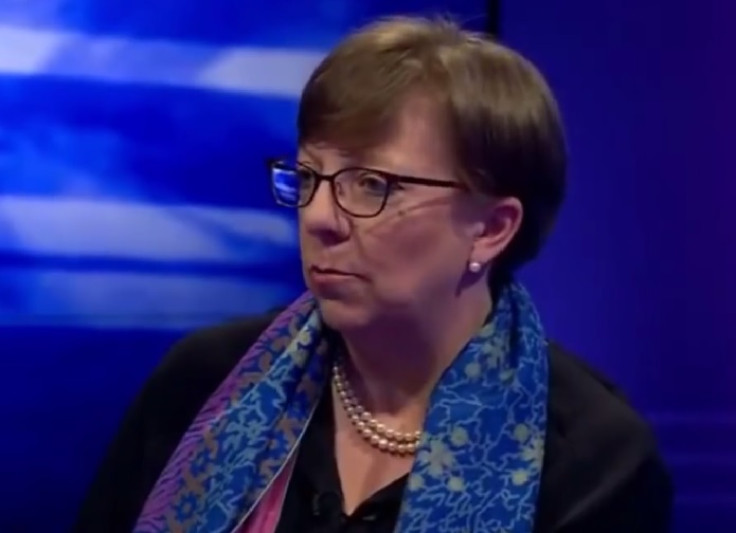 Director of Public Prosecutions Alison Saunders refused to charge Janner with sex abuse offences
Source: YouTube
He says that the file should have been sent to the headquarters of the Crown Prosecution Service (CPS). However, the decision to not prosecute him was made at the local CPS branch in Leicestershire.
"This is outrageous," he said, "it should have been passed to headquarters, as a case involving an MP."
Speaking to the BBC Macdonald did not appear to support Saunders' decision to not prosecute.
Macdonald said the decision was "reasonably finely balanced" adding: "I think you could justify a decision going either way frankly." However, he went on to say that "in the light of the obvious errors of the CPS in the past with this case" it might have been better to resolve it in open court.
Saunders has told Macdonald that she regrets that her original statement did not clearly state he was not involved in the decision not to proceed against Janner in 2007, and to "make plain the failure on the part of the local CPS office to refer this case to CPS headquarters".
In 2010 Michael Collingwood was prosecuted for abusing six young girls, despite suffering from dementia.
The jury ruled that he had carried out the crimes, but were unable to state that he was guilty, as he was mentally incapable of standing trial.
© Copyright IBTimes 2023. All rights reserved.