Greece braced for new elections as Syriza rejects final attempt to form coalition government.
Single currency, shares erase 2012 gains as bank stocks fall sharply and economic data points to deeper recession.
German, British, Dutch and Finnish borrowing costs hit all-time lows as investors take flight from risky debt
Spanish debt insurance costs hit all-time high as investors bet banking crisis will intensify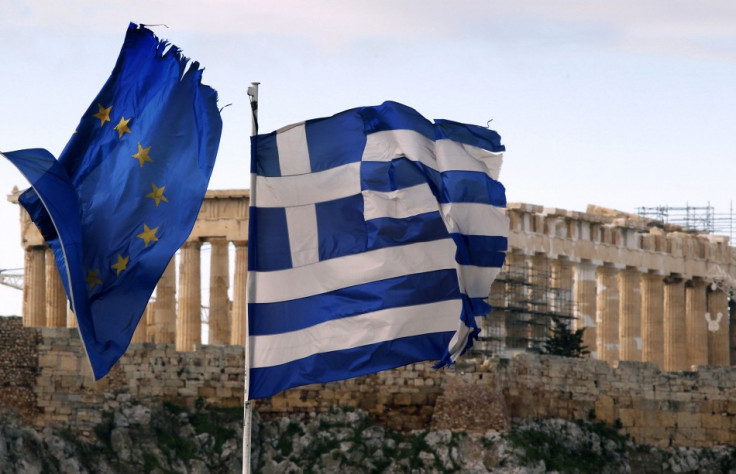 1550 GMT That's it from us today.
There is still no end to the political crisis in Greece, with no government having been formed. It is not even clear if Greece will pay out on a bond maturing on 15 May.
Uncertainty has unsettled the markets, with all the major stock markets falling and the euro weakening.
Spain's 10-year bond yields hit a 2012 high at 6.26 percent. Italian 10-year yields have edged up.
Nothing conclusive has emerged from the day and the markets will enter tomorrow once again unsure of what exactly is going to happen to the eurozone and if and when Greece will leave the single currency.
More drama is to be expected and with Italian and German GDP data for the first quarter due, and any uncwelcome surprises could create even more turbulence in already unstable European markets.
Thanks for following the day's events with us and we'll be back again tomorrow as the crisis continues.
1539 GMT As European markets close, from Reuters:
Europe's FTSEUROFIRST 300 provisionally closes down 1.7 percent to 1,005.33 points - a four-and-a-half month low.
Germany's DAX down 1.8 percent, France's CAC-40 down 2.1 percent, Spain's IBEX falls 2.6 percent, Italy's FTSE MIB down 2.7 percent.
A few minutes before London closes and the FTSE 100 has taken a hit too, down 1.8 percent so far on the day.
1522 GMT Italian GDP figures for the first quarter are out tomorrow and analysts are expecting a 0.6 percent q/q contraction.
There has understandably been much focus on the current crises in Spain and Greece, but Italy shouldn't be forgotten. It has flirted with the 7 percent "unsustainable" yield benchmark on its 10-year bonds in the past and as the eurozone's third largest economy a worse than expected contraction could open up a new front in the single currency area's battle to survive.
There is also a flash Q1 GDP estimate for the German economy out too, with predictions of 0.1 percent q/q growth.
If the eurozone powerhouse throws up a negative surprise tomorrow then, well, things could get a whole lot worse...
1516 GMT Reuters BreakingViews columnist Robert Cole thinks that there is too much pessimism across European stock markets, as share prices drop across the region because of the latest Greek crisis.
"European equities have usually been cheap by American standards; right now the discount of forward earnings multiple is above the post-1987 average. And not only is the 9.5 price-earnings ratio one-quarter less than the equivalent US figure, it appears to discount no earnings growth at all in the next five years and no increase in valuation," Cole writes.
"There could be big rewards for those brave enough to buy. If euro stocks' earnings rise at half the post-2005 annual rate of 10 percent over the next five years and p/e ratios move only halfway back to the long term norm, then investors will earn inflation-adjusted annual returns of 11.6 percent.
"Euro stocks seem to discount the lion's share of the new misery. Those prepared to put their heads in the lion's mouth could come out smiling."
1506 GMT Sterling hit a three-and-a-half year high against the euro as the crisis-hit single currency area looks on with desperation as Greek uncertainty continues with politicians dithering over the formation of a government.
GBP fell 0.8 percent to 79.73 pence against EUR.
Gains versus the euro helped the trade-weighted sterling index <=GBP> climb to 84.4 according to Bank of England data, the highest level since August 2009.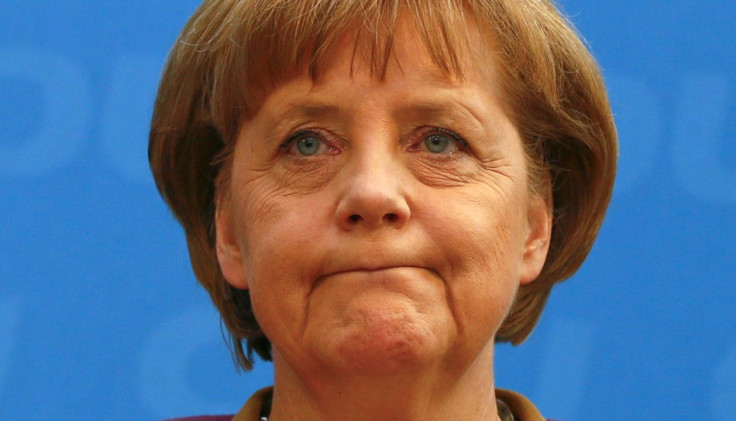 1455 GMT: okay ... handing over the reigns to my colleage Shane Croucher .. he'll take you through to the end of the session. Thanks to everyone for following along.
1445 GMT: Schaeuble comments already coming from Eurogroup. German Finance Minister says "no easy path ahead" for Greece or its people. I think that point has largely been conceded on all sides. To be fair, he does add that Greece leaving the Euro "would cause a huge amount of turbulence for all of us." Again, though, news? Not sure.
FTSE 100 extending declines in slower trading volumes, down 2.34 percent on the session, or 130 points. Market might pop in final hour but likely to close at low of the year with triple-digit decline. DAX is also slumping 2.6 percent to 6,411.92.
1435 GMT: Moody's Investors Service says there is no change in the timing of its plans to overhaul the ratings structure of western European and global financial firms and that the changes will be made by the end of June. That could mean downgrades for Spanish banks as early as this week, according to previous reports. There had been speculation earlier today that Moody's would delay the changes out of concern that they would further erode confidence in an already spiralling crisis.
Euro STOXX banking sector index extends the day's decline to 4.41 percent, trades at a session low 84.43 after the Moody's statement his the tape.
1430 GMT: Europe holding onto levels now as investors head into a potentially interesting evening of meetings around the region. Eurogroup kicked-off about 30 minutes ago and we can expect a statement of sorts this evening from either Juncker or Schaeuble. Greek President Papoulias is also set to meet the key players in the ongoing discussions (I refuse to say the "D" word) that aim to form a coalition government. However, without Tsipras, it's unlikely they'll succeed in agreeing on anything apart from the necessity of new elections.
1415 GMT: European markets having a tough time stabilizing with a lack of US data points to provide a floor. Market's now left to chasing headlines and dips to drive momentum: interesting to see the benchmark Canadian index, the TSX Composite, hit a 2012 low of 11,523.56 (mind you, a China slowdown is a much deeper worry for Canada's resource-rich stock market, but the headline risk is pushing prices lower there, as well.)
1401 GMT: European shares extend declines, gap lower as US equity markets weaken. FTSE Eurofirst 300 dips below 1,000, falling 2.24 percent to trade at 999.64.
1345 GMT: Angela Merkel says Greece's best option is "in the Eurozone" .. market falling on (maybe pedantic, maybe not) assumption that her failure to say "in the EMU" or "in the single currency" is a tacit admission of Greece's fate. FTSE Eurofirst 300 passed 2 percent decline ... US equities fall a full percent. Not a good day to have a slip of the tongue.
1330 GMT: Dow opens down 50.17 points to 12,770.43 ... S&P 500 open down 7.38 points to 1,346.01 ... NASDAQ opens down 27.92 points to 2,905.90 in the immediate minutes after the Bell.
1322 GMT: European shares slipping further ahead of US Opening Bell. FTSE 100 down 2 percent, FTSE Eurofirst 300 down 2 percent and nibbling the 1,000 mark. Weak start to US session could gap European equities further into the afternoon.
1305 GMT: Sterling rises to 33-month high of 84.4 against a global basket of currencies, according to Bank of England, data. With key rate and 10-year Gilt yields at record lows, interest rate differnetials are clearly not driving foreign excahnge markets of late.
1300 GMT: France newsflow quiet today with Hollande due to visit Merkel tomorrow in Berlin (the pair meeting for the first time, politically or otherwise). CAC-40 giving up 75 points today to trade at 2012 low of 3,054,80. The extra yield, or spread, investors demand to hold France's 10-year government bonds (OATs) instead of German Bunds traded at 140 basis points today. Credit default swaps on France's debt hit an all-time high of 215 basis points, meaning an investor paid €215,000 each year for five years to insure €10m in French debt from default.
1236 GMT: Euro falls to 3.5 year low against Sterling: 79.93 10-year Gilt yields touch 1.86 percent in morning session but rise 2 basis points to 1.88 percent. Single currency at session low 1.2829 against the US Dollar.
1146 GMT: Market pauses for breath (and lunch!) as major indices give back between 1.5 percent and 2 percent across the board and look to clear gains for the whole of 2012 (apart from Germany, where the DAX is still up 7.5 percent on the year).
FTSE 100 getting hit by both banks and oil majors as crude prices fall in the face of dollar strength and demand adjustment. Speculators cut net long crude bets by 18 percent last week (down 23,308 contracts from 127,081 contracts) on the Intercontinental Exchange. Brent trading at just a shade over $110 a barrel - down from $128 a barrel on 1 March.
FTSE 100 down 1.98 percent to 5,465.11
1123 GMT: Fitch Ratings on Grexit, from report released at 11:21 GMT: "The spillover from a hypothetical Greek eurozone exit could hurt corporates throughout Europe, but principally only if the exit is disorderly, says Fitch Ratings. A disorderly exit would have a wide-ranging impact with the potential for corporate downgrades across Europe, though the largest concentrations would be in Spain, Portugal and Italy. An orderly exit, where policy measures are effective, would have limited fallout confined to the periphery."
IBEX 35: -3 percent to 6,805.4, FTSE MIB -3.15 percent; PSI 20 -1.63 percent.
1113 GMT: Angela Merkel speaking in Berlin: says North Rhine-Westphalia vote a "bitter day" for Christian Democrats, but it will not affect her government's work in Europe. Says key question isn't growth, but budget implications for growth.
1111 GMT: Euro falls to three-month low 102.75 against the Yen - a currency that pays you *nothing* to hold it and whose fundamentals might be the weakest in the G20 (not to mention one of only three economies ensconsed in full-throated, non-sterilized quantitative easing).
1109 GMT: Divergent views on weekend's "Mini National Election" in Germany's North Rhine-Westphalia. If CDU defeat was "rejection of austerity" as MSM seems to think, then I'll be interested in hearing the reasons (beyond flight-to-safety) for 10-year German bund yields hitting an all-time low of 1.44 percent - fully 33 basis points through 2012 low of 10-year US Treasuries printed this morning (1.77 percent).
1100 GMT: London's FTSE 100 into tripe-digit losses at 5,467.89, down 107.63 on the session as MAN Group (-5.92 percent), Lloyds Banking Group (-5.71 percent) and Barclays (-5.6 percent) lead the decliners. Only five advancers (Severn Trent, BT Group, J Sainsbury, Sage and International Power) on the big board.
1030 GMT: Euro STOXX banking sector index at session low 84.88, down 3.58 percent. Financial sector stocks impailing markets all over the region: FTSE Eurofirst 300 down 1.95 percent to 1,002.59 while Spain's IBEX 35 falls 2.7 percent to 6,805.2, lowest since at least 2003.
1005 GMT: Asset prices in Greece remain entrenched at Grexit levels: ASE hits new 22-year low, down 4.25 percent to 585.95 as banking shares plunge. Greece's benchmark 10-year bonds (admittedly moving in pure speculaitve, headline-driven lurches) rise 251 basis points to trade at 27.26 percent. In other words, investors are assuming nothing more than 16 cents on the euro when valuing Greek debt.
Germany's der Spiegel (The Mirror) says it's time to throw-in the towel and show Greece the exit.
0955 GMT: Bond markets are a daily referendum on the government - and they've cast their votes overwhelmingly in support of austerity over growth (no great surprise). Still, watching 10-year Gilt yields fall to 1.87 percent - the lowest in at least 300 years of active capital markets - is rather astonishing. Mind you, it'll be more so when the public debate centres around annual debt-servicing costs instead of nominal debt/relative deficit levels, but that's a discussion for another day. Interesting, though, while we're on the topic, to note that the "Growth" supporters never seem to acknowledge that their chief lobbyist, Paul Krugman, hammers this very point home all the time.
0945 GMT: Wolfgang Schaeuble already acting like Eurogoup chief, although he's likely speaking to Tuesday's visit by newly elected President of France Francois Hollande, in addressing reporters in Berlin. He says Fiscal Pact can't be changed after the fact (has someone told this to the Irish, who have yet to vote on its contents?) and that euro stability must be maintained by both monetary and fiscal means. Comments seems a shot across the bow to Hollande's first visit with Merkel after he made so much hay out of promising French voters that he'd re-negotiate the Pact before the ink was even dry.
0938 GMT: Italy's second bond sale of the session hits the tape: 10-year "off-the-run" (ie, not the 10-year benchmark) prices to yield 5.66 percent. Total for the day's sales is top-end of €5.25bn.
0935 GMT: Greece's government spokesperson, Pantelis Kapsis, reportedly tells country's "Mega TV" that no decision has been taken on repayment of €432m 10-year floating-rate-note maturing Tuesday.
0920 GMT: Italy sells €3.5bn in 3-year bond auction with gross yield of 3.91 percent. The so-called bid-to-cover ratio, a guage of investor demand, came in at 1.524, meaning investors bid €1.52 for every €1 on offer from the Treasury. Sale is 1.5 basis points higher than April auction.
0914 GMT: Eurogorup meeting of Euro-area Finance Ministers kicks-off today with a sombre reading of the region's potential. March Industrial output falls -0.3 percent from February, nearly a full point swing from analysts' forecasts. Following along from last week's Spring Forecasts, which indicate a 0.3 percent contraction for Eurozone GDP, new talks of a so-called "Growth Pact" will define this meeting and the EU Summit at the end of June. Societe Generale economists expect leaders to delay first target dates on the recently-agreed "Fiscal Pact" but pledge a modest increase in infrastructure spending.
Longer-term traction for any "Growth Pact" will depend on Eurogroup leadership. Wolfgang Schaeuble, the uber-hawkish German Finance Minister, is set to replace Luxembourg's Jean-Claude Junker, according to Deutsche Welle reports surfacing today.
0900 GMT: Alexis Tsipras confirms he will not attend the 1930 CET summit with President Karolos Papoulias Monday. New elections seem a formality now. Athens Stock Exchange General Index down 3.47 percent on the session to 20-year low 590.73.
0850 GMT: Spain raises €2.9bn in bill sale (12 month and 18 month maturities) in first sale after banking reform bill announced last week. One year bills came in at 2.985, up 36 basis points from last month's sale. The 18-month bill sale average yield was 3.032 percent, up 19 basis points. Worth noting that Germany's 10-year borrowing costs are almost exactly *half* of the 18-month borrowing costs for Spain.
Spain's 10-year bond yields press 6.26 percent - a 2012 high - as auction winds-up.
0847 GMT: Broadest measure of European blue-chip share performance, the FTSE Eurofirst 300, nears lowest since December as it trades as 1,002.98. Day decline is 1.91 percent. One month decline is 4.84 percent.
0840 GMT: "Risk Off" trade sets more all-time highs. Spanish Credit Default Swaps rise 12 basis points to record 529 basis points. Investors now paying €529,000 each year for five years to insure €10m in Spanish debt against default. Extra yeild demanded by investors to hold Spanish debt instead of bunds rises to 477 basis points. Both figures highest on record. A basis point is 0.01 percent.
0810 GMT: Interpretations of the North Rhine-Westphalia result seem oddly similar in the mainstream media - all suggesting voters in Germany's most populous state delivered an "anti-austerity" vote to Angela Merkel's Christian Democrats in what's been billed as a "Mini National Election". Her party took the lowest share of votes since the Second World War while her rival Social Democrats bagged a 38.9 percent share.
That, along with the 11 percent tally for the Greens, gives the two more than enough to for a coalition and stir things up in Berlin. I wonder, though, if the vote represents a frustration that Merkel isn't *tough enough* in her stance on profligate Europe? Der Spiegel, the country's most-read weekly, likely has the better pulse with its "Adieu Greece" cover page. Worth considering, as well, is the fact that the pro-business Free Democrats added two full percentage points to their 2010 tally and took 8.6 percent of the vote.
German 10-year bund yields, in the meantime, fall sharply to an all-time low 1.487 percent and the June future adds to record highs by trading at 143.34.
0800 GMT: 'Grexit' talk given new urgency over the weekend after New York Times columnist and Nobel Prize-winng Economist Paul Krugman wrote in his blog that he expects a Greek exit from the single currency "very possibly next month". Greek banks are pluning in Athens trading, collectively down 7 percent, led by an 8.1 percent fall in Alpha Bank shares.
0740 GMT: Fresh elections looking ever more likely in Greece as President Karolos Papoulias preps call for unity meeting today at 1930 CET. He'll try and wedge coalition agreement between PASOK, New Democracy and Democratic Left. However, Greece's political kingmaker of the moment, Syriza's Alexis Tsipras, says he won't attend and "won't betray the Greek people". Polls still indicate he'll have the inside track in forming a new government after the second round of Parliamentary elections next month.
0739 GMT: Londons' FTSE 100 spills 76 points, or 1.37 percent, to 5499.08 with banks and hedge fund group MAN leading the declines.
0730 GMT: Government bond yield fall in triple-A rated Europe; Finland's benchmark 10-year trades at 1.815 percent while Dutch 10-year touches all-time low 2 percent.
0720 GMT: Euro STOXX banking sector index slumps 2.7 percent in early trading to session-low 85.89 as disappointment from Friday's Spanish banking rescue spills over into Monday's trading sentiment. Spain's Economy Ministry will limit state-support to banking sector at €15bn while many independet analysts project financial sector need at closer to €100bn.
0714 GMT: Bond yields around the European edge rising quickly, Spain 10-year benchmark trades at 6.11 percent, according to Reuters, while Italy pressured to 5.76 percent. Italy will test market later this morning with €5.25bn bond auction of 3-year, 8-year and longer-dated paper. Will be a touch sell in a very headline-driven environment.
0710 GMT: European markets open in deep red with FTSE Eurofirst off 1.2 percent, DAX down 1.2 percent and 1.5 percent drops for Spain's IBEX and Italy's FTSE MIB. France's Cac-40 off 1.1 percent
France's Cac-40 off 1.1 percent
0651 GMT: Euro sags to past 2012 low to trade at 1.2878 during brisk session in Asia as investors weigh Greek impasse and local election set-back for Angela Merkel's Conservative government in North Rhine-Westphalia.
0653 GMT: German Bund future for June delievery hits yet-another record high in "risk-off" trade, advancing 40 ticks 143.17