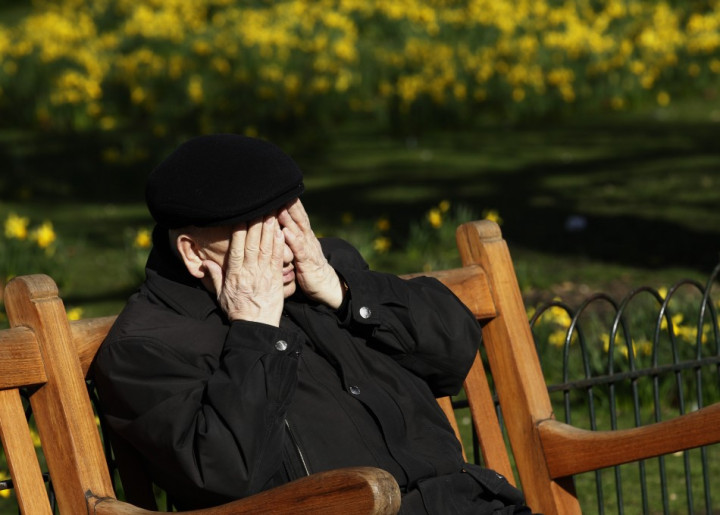 A growing number of pensioners, including a 110-year-old and a 101-year-old, have been arrested for offences ranging from serious assaults to sex crimes.
The so-called "grey crimewave", or rise of the "Saga lout", includes more than 40 allegations relating to sex offences, including rape, grooming a teenager and soliciting.
The 110-year-old man was arrested in the Blackpool area over a "likely breach of the peace" in 2010-2011, but no further action was taken.
More than 200 people aged 75 and over have been detained by officers from Lancashire Constabulary over the past three years.
A dozen of the offenders were women, according to the Lancashire Evening Post, who were mostly arrested for shoplifting. But one 81-year-old woman was charged with wounding and an 85-year-old lady cautioned for possessing an offensive weapon.
Derek Barton of the North West Pensioners' group said some of the acquisitive crimes could be motivated by pensioners struggling to make ends meet, particularly a rise in shoplifting.
Barton, 66, said: "A crime is a crime and that's what most people of my generation were brought up to believe.
"But there are economic circumstances and there have been reports of an increase in people shoplifting food."
Father Timothy Lipscomb, vicar of Preston, said society needed to address problems like isolation to tackle crime levels.
He said: "I think there are different reasons for elderly people committing crimes.
"Preston has its fair share of poverty and deprivation and a lot of people are living in very poor situations. We ignore at our peril the fact that older people have needs."
Comments on Twitter pointed out the knock-on effects of an ageing population. "Prisons need to plan geriatric wings for inmates who suffer from dementia or who are frail. It's like a return to the days of the workhouse. A more humane and intelligent penal system would help.
"Mind you it's a lot cheaper than living in a care home: you are fed and looked after too."
More than 40 arrests were for violent offences, ranging from common assault to grievous bodily harm and wounding, including one 75-year-old man who was arrested on suspicion of murder in the Preston area.
In one case, an 87-year-old was arrested in Lancaster for possessing animal pornography.