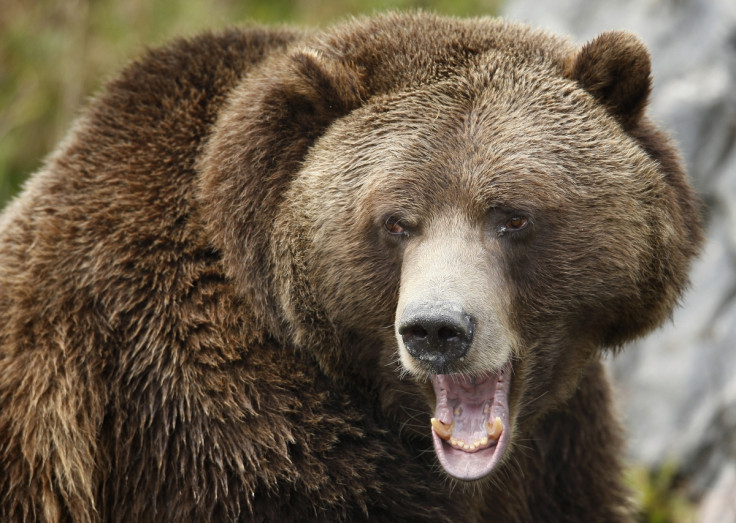 Wildlife workers based at Alaska's Denali National Park are hunting a bear that attacked a group of hikers. A woman in the group was scratched and bitten in the latest in a series of recent bear attacks on humans on American soil.
A young grizzly, aged between two and five years old, had been earlier sighted by a group of hikers before the attack. When the bear charged them they "played dead" and the bear scratched and bit a 28-year-old woman in the group, then left. When he returned the group pelted him with rocks, National Park Service officials said in a statement.
The woman was treated on the scene then transported to an Anchorage hospital although there is no word on her condition.
Others on the four-mile (6.4km) long Savage Alpine Trail had spotted the same bear and scared it off by grouping together, shouting and waving their arms. This follows rangers' advice on what to do when confronted by a bear.
"While playing dead is an appropriate response when physical contact with a bear occurs or is imminent, playing dead prematurely can invoke a curiosity response from a bear," said the park statement. "Park guidelines do not recommend playing dead prior to contact."
The bear has approached a number of park users and officials are intent on finding the animal.
"Park officials have intensified efforts to manage the situation," officials said. "The erratic behaviour of the bear over the past two weeks: approaching and charging several groups of hikers; biting and scratching a hiker, obtaining food from a hiker(..) represents an unacceptable risk to safety in the highly visited front country of the park. Park staff will locate and kill the bear as soon as safely possible."
A Montana cyclist was attacked and killed by a grizzly just days earlier on June in Flathead National Forest, south of Glacier National Park in Montana. A female marathon runner was also jumped on by an angry mother bear in New Mexico in June. She suffered several bites to her head, neck and upper body, but survived.
Denali Park Road and all hiking trails in a four-mile (6.4km) stretch have been temporarily closed due to the "recent bear-human interactions."