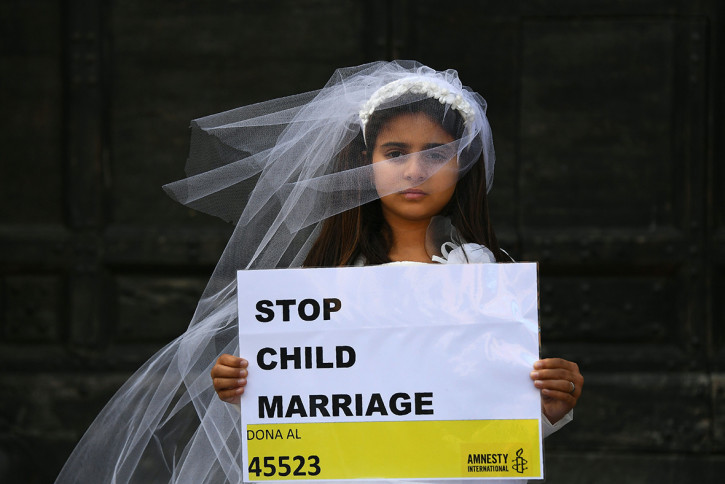 An asylum seeker from Myanmar, who married a 14-year-old girl even after warnings by the authorities, sobbed through a pre-sentencing hearing in the County Court in Melbourne. The 35-year-old man said as he thought he was "rescuing" the young girl by marrying her.
The man, who cannot be named for legal reasons, pleaded guilty to marrying the girl at a Noble Park mosque in September 2016.
Prosecutor Krista Breckweg told the court on Wednesday (20 September) that it was a serious example of the offence.
The man was said to be living as a boarder in the same house as the girl when the two became friends.
Breckweg also said that the Department of Health and Human Services (DHHS) workers had warned the 14-year-old girl's mother and the man a day before the wedding that it was illegal for them to marry because the girl was under 16 years.
"This offender turned his nose up at what DHHS was saying to him," she told the hearing.
"He lied in his recorded interview. He knew this was not right," Breckweg said.
The defence lawyer, Sophie Parsons said the man came to Australia by a boat as an asylum seeker from Myanmar. She said the girl had difficulties with her stepfather and her groom-to-be saw himself as "rescuing the [girl] and becoming the supportive figure in her life".
Parsons said that her client wanted to apologise to the Australian community as he felt ashamed for his conduct. She said that he understood that upon jail release he will be sent to immigration detention.
"He understands it is because he has done the wrong thing," she said.
Judge Lisa Hannan said the mother of the girl was lucky as she was not charged as a co-offender.
The man is due to be sentenced on Thursday.