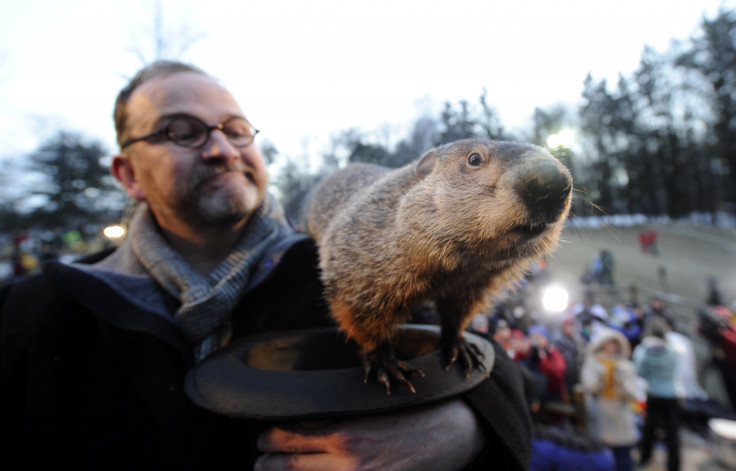 It is Groundhog Day in the United States and thousands of visitors to a Pennsylvanian town are awaiting the annual weather prediction of Punxsutawney Phil – a large, squirrel-like rodent.
Every year, Groundhog Day is observed on 2 February with music and food to celebrate the temporary arrival of Phil, who emerges from his temporary home in Gobbler's Knob, a rural area east of the town of Punxsutawney.
According to tradition, if Phil sees his shadow and returns to his hole, six more weeks of winter weather will ensue. If Phil doesn't see his shadow, he has predicted an early spring.
Immortalised by Bill Murray's 1993 film, Groundhog Day is celebrated across the United States and Canada and dates back to the 19th century, and possibly earlier. Although events take place elsewhere, the Punxsutawney event is by far the largest celebration, drawing in crowds as large as 40,000.
According to Groundhog Day organisers, Phil's predictions are accurate 75% to 90% of the time. This has been disputed by others, however, including the National Climatic Data Center, who previously described the forecasts as "on average, inaccurate" – adding: "The groundhog had shown no talent for predicting the arrival of spring."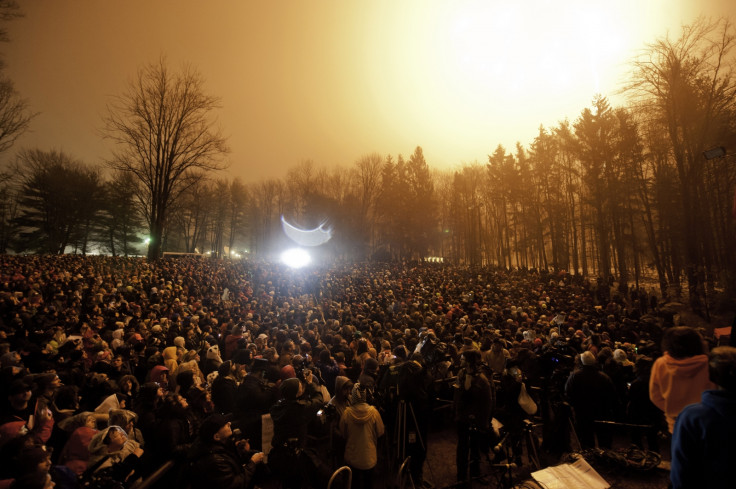 Origins
The celebration began as a Pennsylvania German custom in south-eastern and central areas of the state but has origins in ancient European weather lore, where the groundhog is replaced by a badger or a bear as the prognosticator. It bears similarities to the Pagan festival of Imbolc, a celebration of the goddess Brigid in Irish mythology.
In the US, the first reference to Groundhog Day can be found in a diary entry – dated 4 February 1841 – of a shopkeeper called James Morris from Morgantown, Pennsylvania.
"Last Tuesday, the 2nd, was Candlemas day, the day on which, according to the Germans, the Groundhog peeps out of his winter quarters and if he sees his shadow he pops back for another six weeks nap, but if the day be cloudy he remains out, as the weather is to be moderate," the entry reads.
In Western countries in the northern hemisphere, the official first day of spring is around seven weeks after Groundhog Day, on 20 or 21 March. It is also thought the custom may have stemmed from the confusion created by the collision of two calendrical systems.
Some ancient traditions marked the change of season at cross-quarter days such as Imbolc, marking the longer hours of daylight to come. Other traditions believed spring did not begin until the length of daylight overtook night at the spring equinox in March.
Therefore an arbiter, the groundhog, was incorporated as a yearly custom to settle the two traditions. Sometimes spring begins at Imbolc, while on other occasions, winter lasts six more weeks until the equinox.