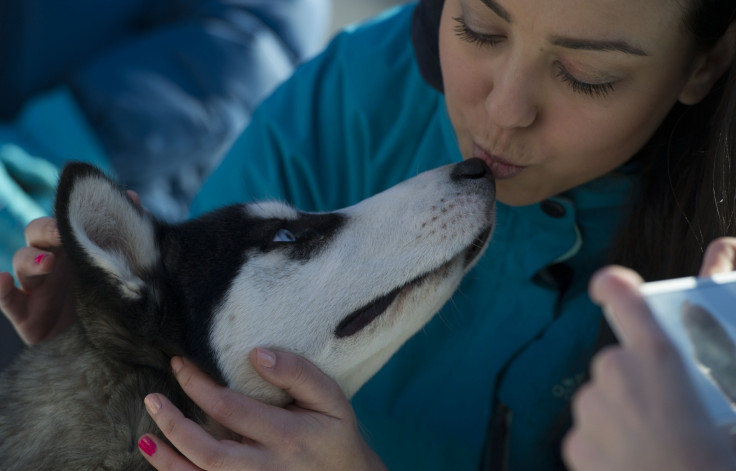 Anuko is the darling of the Internet, has a huge social media followership, and his famous grumpy look is earning him thousands. But he is not a celebrity, rather an adorable Siberian husky with unusual facial expressions. Famous for his steely stare, the dog is winning hearts on social media and earning money – a sum of £20,000 – for his owner Jasmine Milton.
According to a Daily Mail report, Jasmine Milton, 20, from Shropshire, brought home her two-year-old dog when she was 18.Despite his grumpy face, Anuko turned out to be a "lovable and affectionate pet".
And this affectionate relationship with her pet has helped the 20-year-old lady to cope with her mental illness.
"I was 18 and I went through a really bad down phrase. I didn't know I had bipolar at the time. I had fallen out with all of my friends and I knew I hadn't done well in my GCSEs," said Milton, who reportedly attempted suicide in 2013 after struggling with an undiagnosed case of bipolar.
However, the medical studies-aspirant got the idea of getting herself a pet in the hospital when another patient with similar issues informed her about the benefits of companionship with a dog. Months later, Milton took home a little Siberian husky, who was a 'perfect pupppy'.
Two years later, Anuko is not only putting a smile on his master's face, but also earning money for her. After Milton set up an Instagram account for her unique pet, Anuko managed a followership of over 14,000 with his striking appearance and furry frown. Fan-following soon turned into a mean of earning money as modelling contracts and Youtube offering came pouring the happy pet owner's way.
"For quite a while I wasn't asking for money, but then a company told me: 'You can make money out of this,'" said Milton adding, "That's when I had the idea to use it to bring in cash."
With all this wealth the teenager now plans to take a leaf off her struggles and follow in her father's footsteps to pursue a degree in psychiatry. While she prepares for Plovdiv Medical University in Bulgaria, Milton has her pup to thank for everything.
'He is my whole world - he is like my baby,' she said.