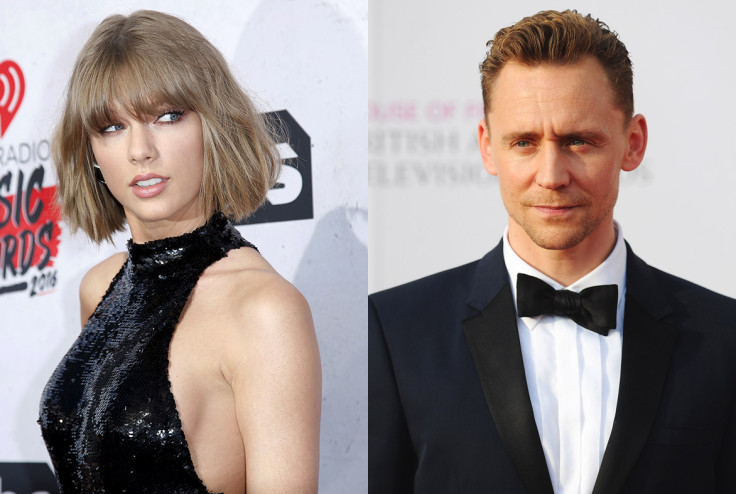 Apart from being eye candy for media, celebrity couple Taylor Swift and Tom Hiddleston have successful individual careers as well. Considering the hectic schedules of both the stars, some "breathing space" can come in handy in their relationship. And if reports are to be believed, that's exactly what the Blank Space singer is giving Hiddleston when he is busy filming for Thor in Australia.
"Tom [Hiddleston] is really happy that Taylor [Swift] has allowed him some breathing space while he's working. She gets that he's a serious actor and needs to focus on his career," a source told Hollywood Life shedding light on the chemistry between Swift and Hiddleston.
Revealing details about the A-listers' successful relationship, the report stated, "She wants to be as supportive as possible because she wants [their relationship] to last, so if that means giving him some space, she's on board."
It seems that the 26-year-old songstress has some personal benefits as well. "It's also been giving her a chance to spend some much needed time with her girlfriends, like Blake Lively and Karlie Kloss," the source added about the Bad Blood singer.
The news comes following rumours of a possible crisis in the Swift-Hiddleston relationship. Apparently, the Night Manager actor is tired of the way he is being handled by the pop star in their young romance. "Tom is just done with it," reported another gossip website adding, "It bothers him so much that they've become known as this fauxmance laughing stock."
Even in the recent past, the couple appeared much in love as they stepped out with each other's family, hence the crisis speculation should be taken with a pinch of salt. Especially so, when the two of them are expected to make their much-anticipated debut as a couple at the red carpet of Emmy Awards on 18 September.