Monday 11 January marks 14 years since the first detainees arrived at Guantanamo Bay, an anniversary that campaigners plan to mark with yet another protest outside the White House calling for its closure.
On that day in 2002, some 20 shackled prisoners dressed in orange jumpsuits and with hoods covering their heads arrived to the Cuban detention centre on a military plane. They were to be joined in the following years by another 760 prisoners. Many would be detained, without trial, for more than 10 years and as of today, 107 still have not been released.
Damning reports of widespread torture practices used at Guantanamo – also known as Camp Delta or "Gitmo" – led to global condemnation of the Bush administration's tactics during the "War on Terror".
Despite a pledge by President Barack Obama to close it down, Gitmo remains open. Human rights groups and governments continue to call for its closure and for those responsible for torture practices to be prosecuted.
The true extent of what happened, and continues to happen, at Guantanamo can be best understood through the stories of those detained. This includes Shaker Aamer, a British detainee held for 13 years until his release in 2015, whose account of the treatment he said he received shocked many in the UK.
But the numbers behind Guantanamo also tell a story on their own. IBTimes UK has collected some of the key figures behind Guantanamo Bay:
Guantanamo detainees in numbers (source: Human Rights First/ACLU)
Total number of detainees ever incarcerated at Guantanamo: 779
Detainees currently held at Guantanamo: 107
Number of current detainees imprisoned for more than 10 years: 88
Age of the youngest detainee ever held: 13
Age of the oldest detainee ever held: 89
Children the US detained: 21
Detainees who have died at Guantanamo: 9
The youngest detainee to die at Guantanamo: Yasser Talal Al Zahrani (captured at age 16, died by apparent suicide at age 21)
Capture of Guantanamo Bay detainees (Source: ACLU)
Bounties paid by Bush Administration to anyone who would hand over a possible terror suspect: $3,000 to $25,000
Percentage of detainees captured by US troops: 5%
Percentage of detainees reportedly turned over to coalition forces in response to the bounty offer: 86%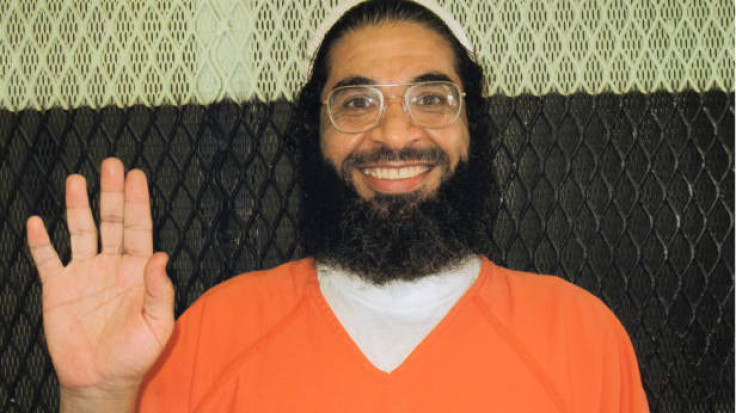 Financial cost (Source: Human Rights First)
Yearly cost to US taxpayers of a prisoner in a high security federal prison: $34,046
Yearly cost to hold each detainee at Guantanamo: More than $3m
Annual cost to operate Guantanamo: Approximately $397m
Leaving Guantanamo Bay (Source: Human Rights First)
Detainees released under President George W Bush: over 500
Detainees at start of Barack Obama Presidency: 242
Detainees transferred, repatriated or resettled under Obama: 133
Detainees transferred to US for prosecution: 1 (Ahmed Ghailani)
Remaining detainees approved for release: 46
Detainees Obama Administration is holding for indefinite detention without charge or trial: 49
Yemenis approved for transfer: 37
Of these, 30 are held in "conditional" detention, pending improved security in Yemen or transfer to a third country.
Number of countries that have accepted Guantanamo detainees: 56