Human Rights Watch (HRW) has called on US President Barack Obama to investigate former US officials accused of CIA-sponsored torture, including George W Bush, saying there is "sufficient evidence" to order criminal investigations. The influential body said the Obama administration risked "leaving a legacy of torture as a policy option" should it continue to not take any action.
A highly critical 153-page report published on 1 December, No More Excuses: A Roadmap To Justice For CIA Torture, said investigations should be launched into the conduct of 21 former US officials, including Bush and ex-vice president Dick Cheney. It puts further pressure on Obama to bring prosecutions against those accused of state-sponsored torture during the Bush administration's post-September 11 "war on terror".
It comes after the Senate Intelligence Committee issued a scathing summary in 2014 of a still-classified report documenting the CIA's use of torture in its detention and interrogation programme during the Bush administration. It described interrogations lasting for days, prisoners forced to stand on broken legs, sexual assault, and sleep deprivation of over 180 hours. Critics of the report said the CIA was using "enhanced interrogation techniques", not torture.
Kenneth Roth, executive director of Human Rights Watch, said: "It's been a year since the Senate torture report and still the Obama administration has not opened new criminal investigations into CIA torture. Without criminal investigations, which would remove torture as a policy option, Obama's legacy will forever be poisoned."
Setting out evidence of CIA torture techniques, the HRW report calls for the US government to appoint a special prosecutor to conduct a "thorough" investigation into CIA torture. It also demands Obama acknowledge any wrongdoing, issue an apology to victims of torture and provide them with appropriate compensation.
In 2014, Obama starkly criticised the CIA's treatment of terror suspects in the wake of the 9/11 attacks, saying bluntly: "We tortured some folks." Under the United Nations Convention against Torture, which the US ratified in 1988, governments are required to investigate allegations of torture and to prosecute where warranted. The Convention against Torture, which the US government was instrumental in shaping, also requires redress and compensation to torture victims.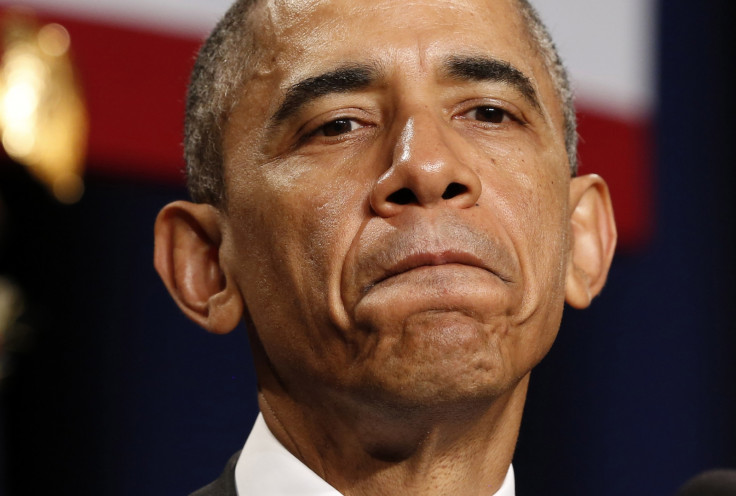 But the Obama administration has so far refused to bring criminal prosecutions against any former officials. In 2009, the attorney general said the US Department of Justice "would not prosecute anyone who acted in good faith and within the scope of the legal guidance". The Obama administration has also blamed legal difficulties in bringing prosecutions.
In its report, HRW warned Obama the failure to prosecute CIA torture of detainees "increases the danger that some future president will authorise similar illegal interrogation methods in response to an inevitable serious security threat".
The human rights body described claims made by the Obama administration that legal obstacles prevent criminal investigations as "unpersuasive", adding: "Sufficient evidence exists for the attorney general to order criminal investigations of senior United States officials and others involved in the post-September 11 CIA programme for torture, conspiracy to torture, and other crimes under US law."
It went on to accuse the Bush and Obama administrations of having "actively thwarted" every attempt by former detainees to have cases heard in court, by invoking claims of immunity and national security to get lawsuits thrown out.
Roth said: "If the United States with its established democracy and stable political system can flout its legal obligation to prosecute torture, it undermines respect for the rule of law the world over. Government officials who went shopping for and helped to craft legal opinions justifying the unjustifiable shouldn't be able to rely on those opinions to shield themselves from liability."
In contrast to the US, several other countries have provided compensation to former detainees held by the CIA or the US military for which their own authorities were implicated. The UK has already settled claims brought by 16 former Guantanamo detainees and the Swedish government has officially apologised for its role in the CIA's rendition of Ahmed Agiza and Muhammed Alzery to Egypt.
HRW has invited other countries to pursue criminal investigations into CIA torture. Roth said: "In the face of the Obama administration's refusal to investigate and prosecute senior officials responsible for these serious crimes, other countries should proceed. If President Obama won't prevent a dangerous precedent of impunity for torture, other countries should step in."