Isis: Guantanamo Bay inmate who was given £1m compensation from Britain, fled to Syria to join Islamic State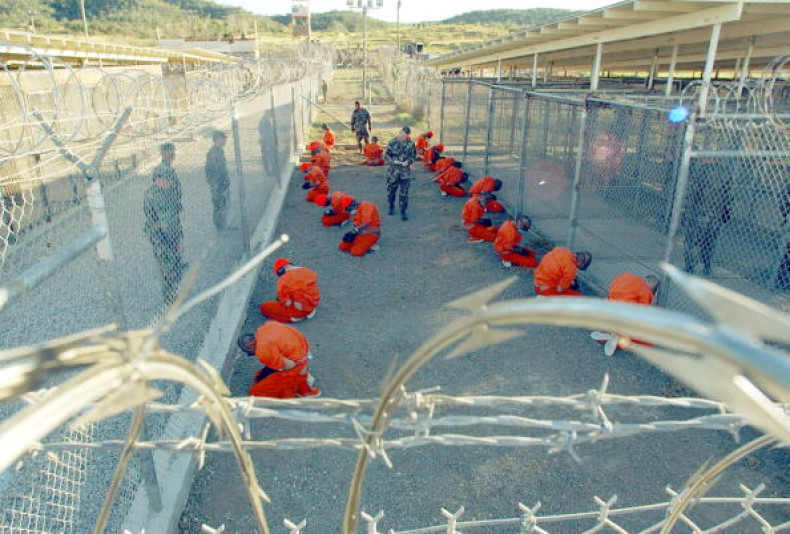 A terror suspect, who was freed from Guantanamo Bay and given £1m compensation by Britain, has joined Isis. Jamal al-Harith, a Muslim convert formerly known as Ronald Fiddler, claims he was on holiday in Pakistan when he was locked up by the Taliban who accused him of being a British Spy.
Following the US invasion of Afghanistan just days later, he was found by Special Forces troops in a Taliban prison. US authorities considered that he was "probably involved in a former terrorist attack against the US". He was assessed as being an Al Qaeda fighter and considered a "high threat to the US".
He was subsequently incarcerated at the US camp in Cuba in March 2002. However two years later, following a campaign by Tony Blair's government, he was released from the notorious US military jail. Al-Harith alleged that he had been wrongly imprisoned and was tortured during his incarceration. Protesting his innocence he said: "It was very, very hard times, but I tried to think about nothing but survival."'
When al-Harith was released in 2004, he was repatriated to England and released without charge. That year it was reported he and three other detainees launched a legal action against the US government, each demanding $10m – £5.4m at the time. Al-Harith also initiated a compensation claim on the basis that British agents were complicit in his mistreatment. It is alleged that he was given £1m of taxpayers' money to buy his silence.
It has now emerged that al-Harith fled the UK 18 months ago to fight with IS in Syria. The revelations were made after British mother Shukee Begum appealed for help to escape the terror group with her five children. Miss Begum, 33, claimed she had travelled to Syria to convince her jihadist husband to return with her to the UK. It was revealed that her husband is none other than al-Harith.
In light of his detention at Guantanamo Bay, the UK government faces intense scrutiny over a series of security lapses that meant al-Harith was able to leave the UK to join IS and his wife was able to follow him with her children in tow. The incident had brought into question the British government's efficacy in monitoring suspected terrorists.
The Mail Online reports that Home Affairs Select Committee chairman Keith Vaz said last night he would write to Home Secretary Theresa May about al-Harith because "we need to know how this journey happened without the British authorities being aware of it".