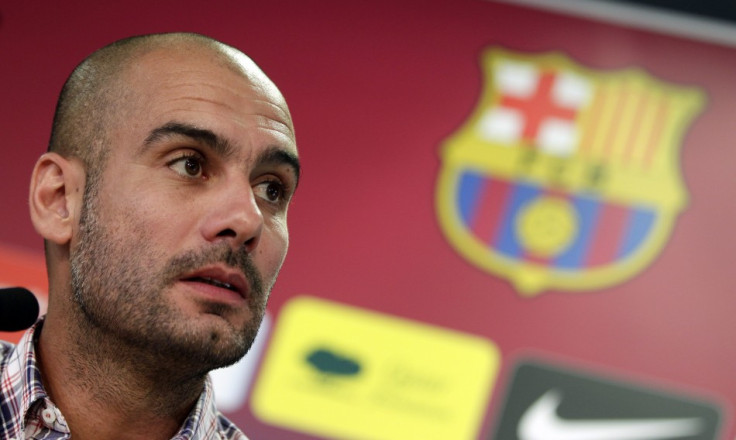 Barcelona coach Pep Guardiola has dismissed speculation surrounding the future of Liverpool-target David Villa.
Spanish newspaper Marca claimed the European champions had transfer-listed Villa ahead of a January move.
Liverpool have been heavily linked with a move for the Spain international for over a year and appeared poised to formalise their interest in the New Year, according to Marca.
"Barca open the door to Villa," reads the headline in Wednesday's Marca. Inside, the paper said "the Catalan club has put on the market the striker."
Marca revealed Villa was likely to end up at "one of the great English clubs, mainly Chelsea, Liverpool and Aston Villa. The Anfield club have shown much interest in his move, although its economic offer does not seem to [match] Chelsea."
However, Guardiola moved to distance his striker from speculation linking him with Liverpool, saying: "Marca lie. I have not spoken to David after the last match in Madrid, but all of the players are in my plans.
"I am the one who comes up with 25 different line-ups during the season because I feel that is the best thing to do.
"Most of the players that are here now will continue for the rest of the season and the next. I wish I could play with 15 players on a team because then everyone could play."