Fresh from a 24-hour suspension from Twitter after publishing personal phone numbers of nearly 200 elected politicians, the hacker known as Guccifer 2.0 has wasted no time in leaking further Democratic Party files, memos and internal dossiers.
The hacker, who many believe is a persona maintained by Russian intelligence, has been at the centre of the recent Democratic National Committee (DNC) hacks and has released a slew of confidential information, largely revolving around presidential candidate Hillary Clinton.
The suspected Russia-backed hacker has also released files from the Democratic Congressional Campaign Committee (DCCC) – a group that handles donations for democrats running for the US Congress. In his latest data dump, Guccifer 2.0, released more DCCC files relating specifically to the state of Florida.
"Here are the DCCC docs on Florida: reports, memos, briefings, dossiers, etc. You can have a look at who you are going to elect now," he wrote on his WordPress-hosted website. "It may seem the congressional primaries are also becoming a farce."
Upon analysis, the documents include a number of in-depth research dossiers and 'vulnerability assessments' on Democratic Party members Bob Poe, Jonathan Chane and Joe Garcia – all of whom are currently running for Congress.
The Garcia 'research book', compiled by Spiros Consulting and dated 1 April 2016, analyses the candidate's entire career. Under 'potential hits', titles include 'Joe Garcia is a Hypocritical and Corrupt Politician Who is an Embarrassment to Our District', 'Joe Garcia is Supported by a Network of Shady Donors' and 'Joe Garcia is Anti-Obamacare'.
For each of these, a long paragraph explains how the politician and their PR representatives should respond to such criticism. Most of the documents are marked as confidential and, due to privacy concerns, IBTimes UK will not be linking directly to the dossiers.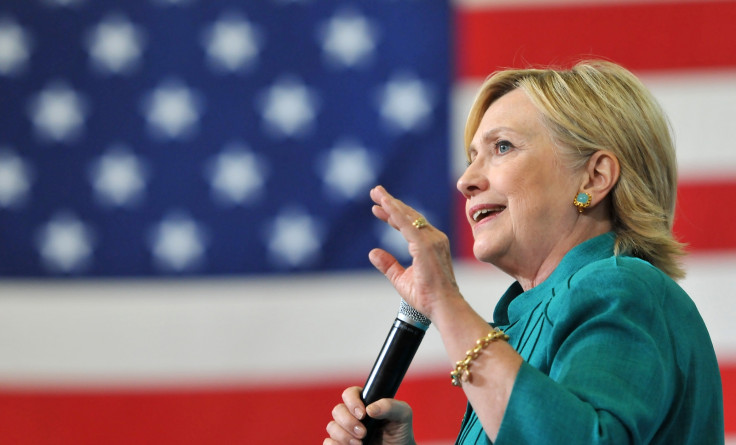 In the Bob Poe assessment, dated 3 April 2016, the document states: "[The report] is the product of analysis of news coverage, court records, tax records, election records, real estate records, business records, federal spending data and other public records. The purpose is to provide contextual and thematic information to inform campaign communication pieces and rebuttals."
Indeed, it contains a wealth of sensitive information not intended for public release – including information on family details, personal finances, voting records and property records. Under 'vulnerabilities', titles include 'Cheated on his wife for 30 years and abandoned his family', 'Failed Miserably As Florida Democratic Party Chairman ... Twice' and 'Court Record'.
In the wake of the disclosures, DCCC national press secretary Meredith Kelly reacted: "The DCCC has been the target of a cybersecurity incident, and we are cooperating with federal law enforcement in their ongoing investigation. We are aware of reports that documents claimed to be from our network have been released and are investigating their authenticity."
GOP fears mounting

While the leaks to date have largely been focussed on the Democratic Party, fears are mounting within the Republican Party that its members may have also been targeted by hackers. As the FBI continues to investigate, a website called DCLeaks recently piqued interest after hosting allegedly hacked GOP emails.
Much like the DNC and DCCC hacks, cybersecurity researchers who have analysed the website found links with Russia. ThreatConnect, one firm that has examined DCLeaks, said it was hosting content that was breached using similar tactics as used by Fancy Bear – one of the two state-sponsored groups named in the DNC cyberattack.
While evidence is mounting, the drip-feed of leaks is politically motivated, both Guccifer 2.0 and officials close to the Kremlin continue to deny involvement in the disclosures.