The FBI has been forced to broaden its probe into the cyberattack at the Democratic National Committee (DNC) after evidence emerged that over 100 political figures and Democratic Party-linked groups were also targeted by suspected Russian hackers.
According to The New York Times, citing officials with knowledge of the case, the agency is now in the process of notifying a "long list" of politicians to warn them their personal accounts may have been breached – however the sources claimed the main targets were all close to Hillary Clinton.
One group that is believed to have been embroiled in the latest hack is the Democratic Governors' Association – which, according to its website, provides "expert advice in policy areas to Democratic governors and candidates." The scope of this breach has not yet been made public.
The newspaper also quoted two DNC staffers who said there is no evidence the hack compromised the emails of lawmakers or staff members who serve on intelligence committees.
In June, it emerged that at least two hacking groups –dubbed Fancy Bear and Cosy Bear – had infiltrated the computer networks of the DNC. Multiple cybersecurity firms linked malware used by the hackers to state-sponsored groups affiliated with the Kremlin.
Later, an elusive profile appeared online called 'Guccifer 2.0' which started to leak internal Democratic Party documents, including a strategy playbook compiled on rival candidate Donald Trump and hundreds of files centred on Hillary Clinton. Guccifer 2.0 has since disappeared.
The news comes after the FBI said hackers may also have accessed the computer networks of the Democratic Congressional Campaign Committee (DCCC) – a group which handles donations for democrats running for the US House of Representatives.
"We know that Russian intelligence services, which are part of the Russian government, which is under the firm control of Vladimir Putin, hacked into the DNC. We know that they arranged for a lot of those emails to be released," Clinton said in an interview aired on 31 July.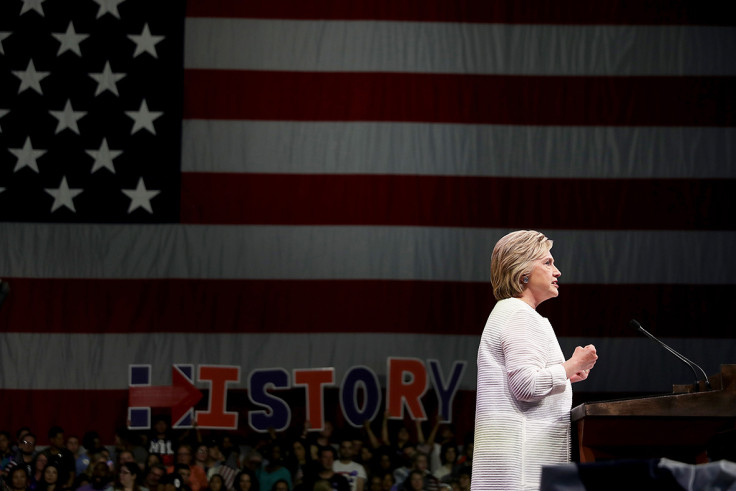 Meanwhile, a whistleblowing website recently became embroiled in the case after releasing a trove of 20,000 DNC emails within the organisation which appear to suggest a conspiracy to derail the candidacy of senator Bernie Sanders. These leaks resulted in high-profile resignations, however the group's founder, Julian Assange, has rubbished assertions the emails came from Russian hackers.
According to New York Times' sources, Democratic party officials are continuing to brace for the possibility that another batch of DNC material will be released in correlation with the November presidential election. This appears to have been confirmed by Assange, who has promised that more leaks are on the horizon.
Federal authorities have questioned whether the suspected Russian hack should be classified as cyberespionage or as part of a plot to influence the upcoming election. Officials close to the Kremlin have consistently denied involvement.
The denials have not stopped conspiracy theories from circulating online. Most recently, the tragic death of a DNC staffer called Seth Rich fuelled speculation he may have been the source of the email leaks – an assertion flat-out denied by police investigators.
WikiLeaks has offered a reward of $20,000 for any information that leads to a conviction in the case however dismissed claims Rich was a source of the DNC leaks. "We treat threats toward any suspected source of WikiLeaks with extreme gravity," it said in a statement. "This should not be taken to imply that Seth Rich was a source to WikiLeaks or to imply that that his murder is connected to our publications."