Guinea: Government Outlaws Bat Soup to Stop Ebola Outbreak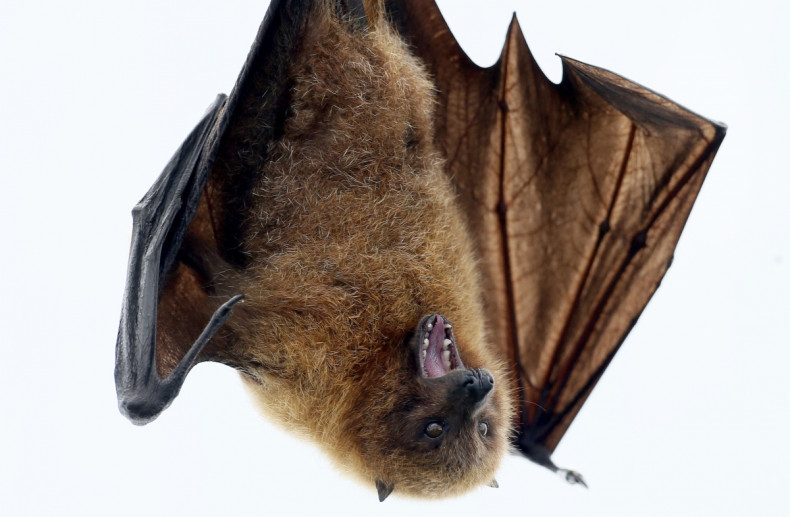 Guinea has banned consumption of bat soup in order to prevent the spread of the deadly Ebola virus across the West African country.
Bats, specifically the fruit-bat species, are a widely-eaten delicacy in Guinea, cooked in a spicy soup and smoked over a fire. However, the government has moved to remove it from the food menu as they are believed to be the "main agents" of the virus.
Sixty-two people have been killed by the virus in Guinea in recent weeks while suspected cases have been reported in neighbouring Liberia and Sierra Leone. This is the first instance of Guinea succumbing to an Ebola outbreak.
Recent outbreaks have also been recorded in Uganda and the Democratic Republic of Congo while a Canadian tourist returning from Liberia has been hospitalised with Ebola-like symptoms.
He is being held in isolation and is in a critical condition at an hospital in Saskatoon, the largest city in Saskatchewan province.
The virus is spread by contact and symptoms such as diarrhea, vomiting and external bleeding. No cure or vaccine has yet been found for the disease.
Outbreaks are believed to begin when jungle hunters eat the flesh of apes that died of Ebola. The disease chain continues after suich animals have fed on fruit marked with bat faeces or saliva, according to the New York Times.
Key issues in the Ebola outbreak from WHO
The Ministry of Health (MoH) in Guinea has notified WHO of a rapidly evolving outbreak of Ebola hemorrhagic fever in forested areas of south eastern Guinea.
As of 25 March 2014, a total of 86 cases including 59 deaths have been recorded. The outbreaks have been reported in Guekedou, Macenta, Nzerekore and Kissidougou districts.
Six of seven blood samples tested at Institut Pasteur in Lyon, France were positive for Ebola virus by PCR, confirming the first Ebola haemorrhagic fever outbreak in Guinea. The Ebola species is confirmed to be from Zaire.
Seven additional cases were confirmed by Institute Pasteur laboratory deployed from Dakar. The deployment of Dakar's lab to the capital was facilitated by WHO.
In Guekedou, MSF Swiss has set up an isolation ward in a local hospital. The EU Mobile Lab deployed through WHO alert and response network is also based in this hospital
Two suspect cases in Conakry were tested negative by the Institut Pasteur Dakar team deployed to Guinea to support Conakry VHF Lab.
Initial reports suggest that the suspect case in Canada who travelled to Liberia was also tested negative. Confirmation will be made by Canadian health authorities.
Two samples from six suspect cases including five deaths from Liberia have been taken and are to be investigated
The Ministry of Health (MoH) together with WHO and other partners have initiated measures to control the outbreak and prevent further spread. The MoH has activated the national and district emergency management committees to co-ordinate response.
Multidisciplinary teams have been deployed to the field to actively search and manage cases; trace and follow up contacts; and to sensitise communities on outbreak prevention and control.
Beside facilitating deployment of two labs, WHO is sending two logisticians, three epidemiologists and one medical anthropologist.
The situation is rapidly evolving and reported figures are likely to change.