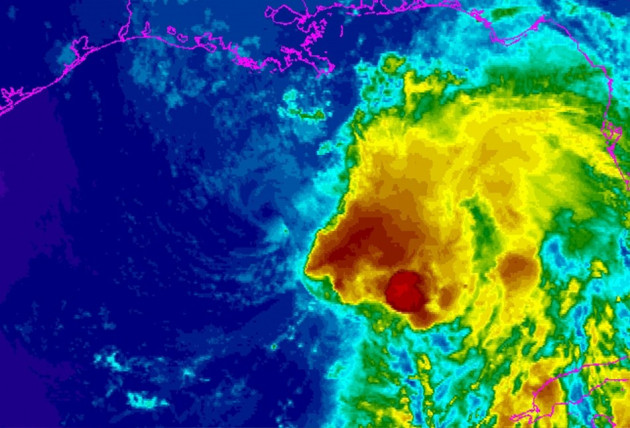 The US Gulf Coast remains on alert as tropical storm Karen approaches the Louisiana coast, while a series of tornadoes has swept through the Midwest, leaving a trail of damaged buildings and injured people in its wake.
Around 13 people were injured in Wayne, Nebraska, when a tornado ripped through the north-eastern parts of the state.
Mile-wide tornadoes were spotted in western Iowa's Woodbury County and more than 150 miles away in the small town of Plymouth, Reuters reported.
Damage was also reported from Quimby, Iowa, and Union, South Dakota, the National Weather Service said.
Meanwhile, tropical storm Karen weakened to 45mph (72kph) from 65mph, but it still has the potential to dump up to 6 inches (15cm) of rain along the central and eastern Gulf Coast. Mandatory evacuation has been ordered for the low-lying areas south of New Orleans.
Governors in Alabama, Louisiana, Mississippi and Florida have declared a state of emergency.
The centre of Karen could be near the southeast coast of Louisiana and there are still some chances of the storm picking up pace, weather forecasters said.
Karen's projected path has shifted slightly westward and it was due to make landfall over Louisiana and into Mississippi and then Alabama later.
Earlier, the storm was about 235 miles south-southwest of the mouth of the Mississippi river, moving north-northwest, the report said.
Karen, the first storm to hit US shores in the cyclone season, has already forced energy companies in the Gulf to shut down production and evacuate workers.
The Federal Emergency Management Agency had earlier recalled employees furloughed by the US government shutdown.