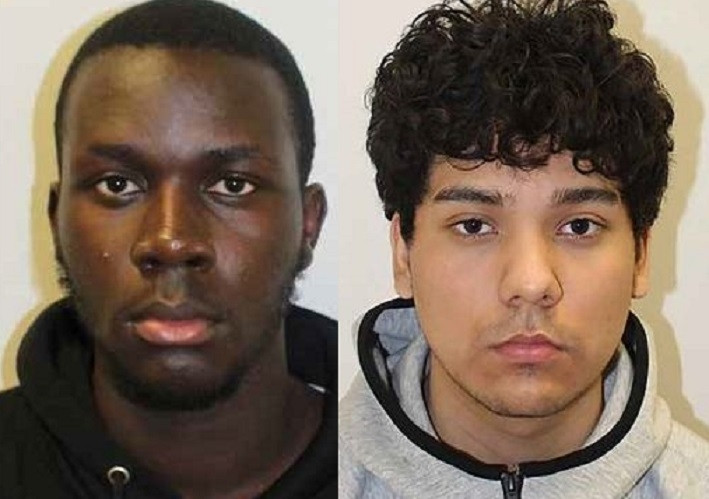 Two teens who killed a Selfridges worker in a daylight attack over a "small financial dispute" have been jailed.
Akol Garang, 18, and George Rodriguez-Galean, 18, have been sentenced to life in prison after they were convicted of the murder of Omar Raza near Turnpike Lane, north London, on 15 February.
During the attack, the pair repeatedly stabbed Raza as he attempted to escape in his car before robbing him of his iPhone and Armani watch. The murder was the result of a dispute over a payment of around £400 between Garang and the victim.
During a trial at the Old Bailey, the court heard how 23-year-old Raza worked in the wine department of Selfridges but had a second income earning commission by arranging car insurance for people through a broker he knew.
Last December, Raza's fiancé was looking to purchase a laptop and saw one Garang was advertising for sale on Gumtree. After arranging to meet up to purchase the laptop, it came up in conversation that Garang had no car insurance and Raza could help him.
The next day Raza arranged insurance for Garang, who paid the first instalment of £300, leaving £1,600 outstanding. Over the course of the next month, Gaza repeatedly tried to contact Garang for the remainder of the money.
On 10 January 2017, Raza travelled with two friends to where Garang lived in Wood Green, knowing he was selling a Macbook Air being advertised via Gumtree.
After they arrived, the group got into an altercation during resulted in Raza taking the Macbook from Garang's house.
The next day, Garang messaged a friend to say he was going to get his revenge and "do something mad". On the morning of 15 February, Garang put a new SIM card in his mobile phone to disguise his number and messaged Reza posing as 'Stacey' to ask if he could he arrange car insurance for her.
Later that afternoon, Raza arrived for the meeting and parked in Ivatt Way. Rodriguez-Galean then approached the car to ask him something, before Garang came running towards the vehicle armed with a knife.
Garang went round to the passenger side of the car while Rodriguez-Galean moved to the driver's side and forced open the door. During the struggle, Raza was stabbed several times but managed to get out the car and run towards Downhills Park Road, pursued by Garang, who tried to stab him again, this time in the back.
While attempting to escape, Raza threw his luxury watch at Garang while shouting out for help. Garang caught it and walked off. During this time, Rodriguez-Galean was stealing the victim's iPhone from inside his car.
Raza then knocked on a nearby door for help before collapsing in the hallway. Police and the London Ambulance Service were called but he died at the scene. A post-mortem ruled he died as a result from a knife wound to the chest, as well as suffering our other stab or slash wounds including one to the top of the head passing down under the skin and exiting at the back of the ear.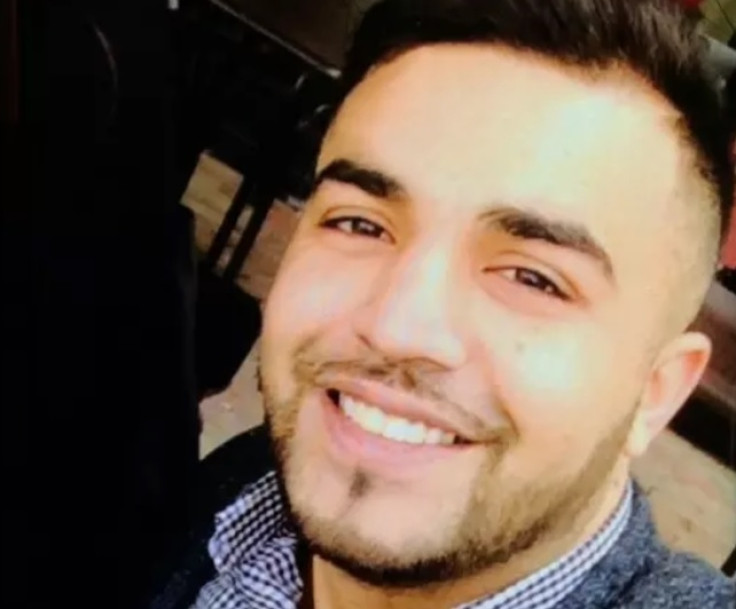 Following the attack, Garang messaged a friend to say: "It's mad, it had to happen...I owed him like £400, I was selling my laptop so I can pay him but it's over now anyway".
The court heard how Rodriguez-Galean said he would clean the blood off the watch so they could sell it. On the evening of Raza's murder, Garang advertised the 23-year-old's watch for sale on Gumtree.
Garang has now been sentenced to life with a minimum of 19 years for murder and conspiracy to rob. Rodriguez-Galean was sentenced to life with minimum 15 years for the same offences.
Detective Inspector Mark Richards, of the Homicide and Major Crime Command, said: "Omar was lured to his death by two men intent on seeking retribution over a relatively small financial dispute.
"They set up a false identity to persuade him to the scene near Turnpike Lane where they robbed him and stabbed him. These tragic events escalated dramatically and led to the needless death of a man with a promising career who was at the time engaged to be married.
"The jury considered the heavy weight of evidence against both defendents and I am satisfied with their verdicts today. Our thoughts remain with Omar's family at this difficult time."