Four Killed in Santa Monica Gun Rampage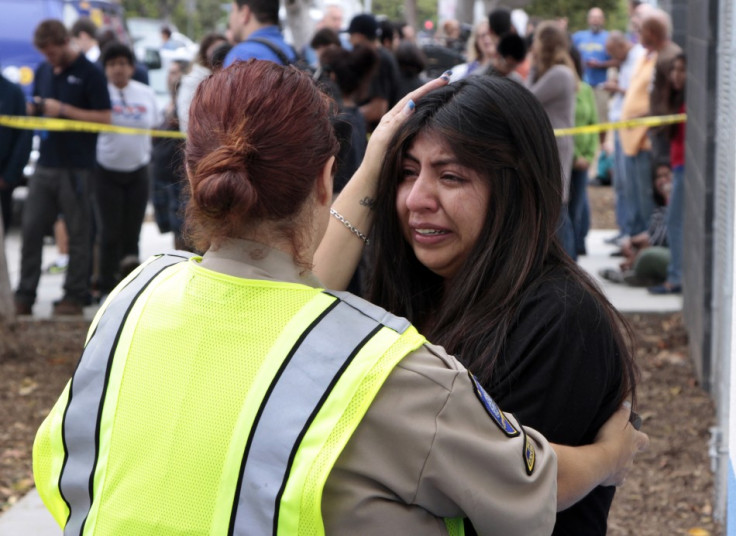 Four people have been killed and five injured after a gunman armed with an automatic rifle and wearing black fired at people at random in Santa Monica, California.
The man was killed by police at Santa Monica college campus, about 10 minutes away from where President Obama was hosting a private fundraiser before flying to a summit with President Xi Jinping of China.
Police said they were first called with reports of shots being fired in an eastern part of the quiet seaside town just before midday.
The gunman, who is believed to be in his late 20s, left the house ablaze, and the LA Times reports that two bodies found inside were his father and brother.
Dressed, according to witnesses, in a bullet-proof jacket, he hijacked a car and told the young woman driving to take him to Santa Monica college campus. On the way, he stopped twice and fired indiscriminately at people, buildings and a public bus.
He hit two people travelling in a Ford Explorer SUV, killing one and critically injuring the other.
At the college campus he shot a woman dead, before entering and opening fire in the college library, sending students and staff fleeing for safety.
Joe Orcutt, who works at the college, told the New York Times: "He turns and points his gun at me, and at that point I jumped out of the way. He shot, and I ducked out of the way."
One witness told the BBC: "I heard a girl screaming. She said 'no, no please no'" while according to another: "everybody kept saying 'get out of here, run, run".
The gunman was shot down by police, his lifeless body lying about 600 feet from the library, according to witnesses.
A man detained earlier in the day was released, with police saying that they believed the gunman acted alone.
© Copyright IBTimes 2023. All rights reserved.