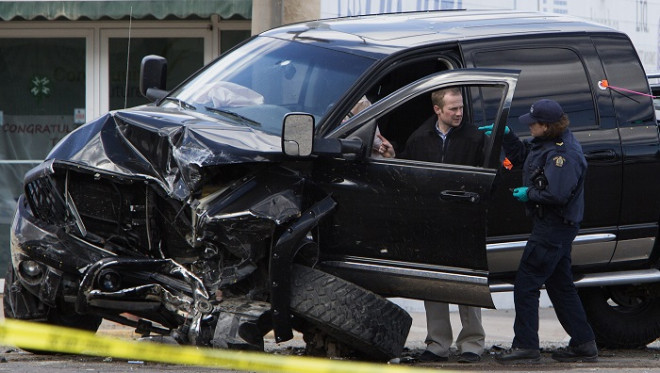 A gunman who shot dead a priest in his rectory in Canada was killed by police following a high-speed car chase that culminated in a fatal shootout.
John Quadros, 55, was killed by Royal Canadian Mounted Police (RCMP) after he was believed to have shot Father Gilbert Dasna, 32, in St Paul, Alberta on Friday.
Dasna, who was marking the third anniversary of his arrival in Canada from Cameroon, was shot more than once just before 6pm local time.
Officers heard the gunshots outside their station and pursued Quadros, who sped away in a black pickup truck. Police said Quadros headed straight for the town's central business district and rammed into at least one car while firing shots at officers.
Three mounted police officers were injured in the chase and one officer fired at Quadros, killing him while he was still at the wheel.
One officer was shot in the hand, while another was hit in the face with glass shards. Both were treated in hospital and later released. The female officer who killed Quadros suffered serious leg injuries and remains in hospital.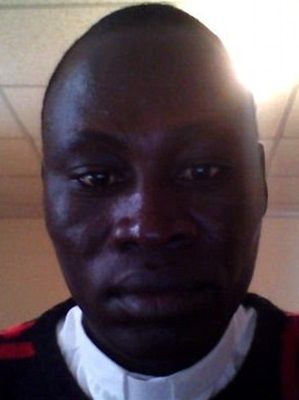 "The RCMP continues to investigate this homicide in an effort to determine whether the victim's death is related to the events that resulted in the injury of three RCMP members and the death of the suspect," police said in a statement.
Chief Superintendent Randy McInnes told CBC: "I've seen movie scenes not as horrific as this. There's bits of pieces of vehicle all over the street a half a block away.
"I was shaken by it to the point where I couldn't properly text a message to my commanding officer to let them know what was going on."
Pierre Lamoureux, a spokesman for the Diocese of St Paul told The Canadian Press: "It's very disturbing. People don't know what happened and that is, of course, the first step toward healing and grieving and moving on in Father Dasna's memory.
"He was well-loved. He was a man of joy, a man of peace."
The Alberta Serious Incident Response Team is investigating the case and autopsies are scheduled to take place on 13 May.