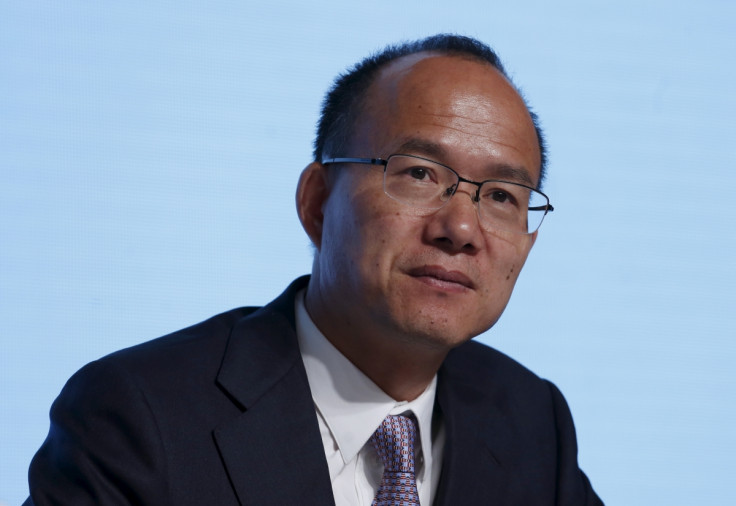 Chinese billionaire tycoon Guo Guangchang has gone missing amid an ongoing crackdown on corruption in the country, leading to speculation that he might have been arrested. Guo, chairman of Chinese conglomerate Fosun group, remains unreachable as senior executives at the company said they were looking into the matter.
His sudden disappearance was first reported by Chinese magazine Caixin, which cited anonymous sources confirming Guo was unreachable. It remains unclear whether Guo, widely known as China's Warren Buffett, is in police custody or cooperating with authorities on any investigation.
Rumours are also swirling in Chinese social media that he was detained by police at the Shanghai airport when his flight from Hong Kong landed. There were posts suggesting Guo was handcuffed and swiftly whisked away by Chinese authorities at the airport. Fosun group officials say Guo was reachable until Thursday (10 December) afternoon. It is common in China for top public figures to mysteriously "disappear" before an official announcement that the individual has been arrested.
"We are still in shock. Guo is very cautious in his handling of the government. As he often tells us, stay close to politics, but stay away from politicians," a source at Fosun told the South China Morning Post.
If Guo's arrest is confirmed, it would be the most high-profile arrest of a business executive in China since the communist nation began cracking down on corruption this year. According to Bloomberg's latest data, Guo is the 17th richest man in China with a net worth of $5.6bn (£3.7bn).
As soon as Guo's disappearance surfaced, Fosun's stock plummeted more than 11% in New York trading. The Hong Kong-listed Fosun International, the parent company and the investment arm of Fosun Group, has suspended trading in stocks in the wake of the development.
The Chinese government has been tightening its screws on corruption as several top politicians and businessmen have come under intense scrutiny. Guo is thought to have been on the government's radar since 2013.