Hacker Guccifer 2.0 leaks files claiming DNC researched Donald Trump's taxes
Suspected Russian Intelligence persona tells IBTimes UK: "FBI is hunting me."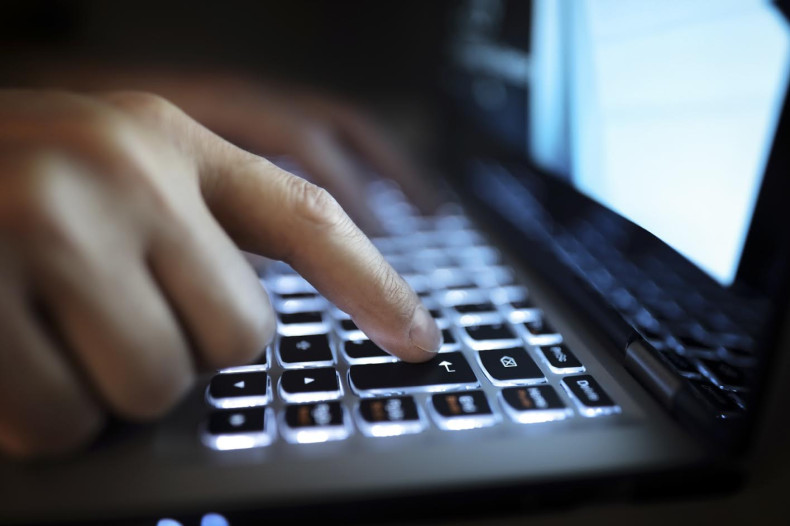 Guccifer 2.0, the self-described "lone-wolf" hacker who claimed responsibility for breaching the Democratic National Committee (DNC) earlier this year, has returned online after a brief absence to leak fresh documents relating to the US political system.
The figure, who is strongly suspected to have links to Russian intelligence, last contacted IBTimes UK on 7 October with alleged documents from "Clinton's server" – the same day that US intelligence officially blamed Russia's "senior-most officials" of trying to influence the upcoming US election.
When reached by IBTimes UK for comment, a person using the Twitter profile related to the hacker said: "I changed my location. FBI is hunting me."
On 17 October, announcing the return, the account tweeted: "I'm here and ready for new releases. Already changed my location. Thanks WikiLeaks for a good job."
Now, in the latest release, Guccifer 2.0 is touting documents allegedly showing email conversations between DNC employees and Hillary Clinton's presidential campaign staff discussing Donald Trump's position on his tax returns. Like his first major release, the leak includes a research dossier compiled by the Democratic Party. IBTimes UK has contacted the Clinton campign for comment.
"I won't be surprised if some mainstream media like The New York Times or CNN publish soon Trump's financial docs," Guccifer 2.0 claimed. "No doubt who could give them."
One document, teased on a WordPress-hosted website and sent to IBTimes UK in full, shows a list of Freedom of Information Act (FoIA) requests sent on behalf of the DNC by Jones Mandel, which is a "strategic research firm offering political and competitive intelligence".
"Your opponent has a weakness, you just don't know what it is yet. We will find those vulnerabilities – whether they stem from the candidate's record in public office, professional career or personal life," reads the firm's website.
In the document, allegedly sent from founder partner of the firm Ian Mandel to the DNC on 11 May 2016, a number of Trump-based FoIA requests are discussed, including records related to his federal lobbying, tax assessments and "how Trump attempted to use his influence to affect policies".
The firm said: "We believe it would be valuable to pursue records from economic development agencies in every state and the nation's 30 largest cities." It said some of the goals would be to find "examples of Trump seeking tax incentives" and "details of projects that Trump considered [...] but that did not come to fruition".
Other documents teased by Guccifer 2.0 – but not leaked online unlike prior releases – included a financial report allegedly from the Trump Foundation and further research into Trump's previous public statements on his tax returns alongside political analysis.
Trump has been criticised for not releasing his tax records in full – unlike every other presidential candidate since 1972. According to one leaked return from 1995, published by The New York Times, he reportedly declared a $916m loss. It is widely suspected he hasn't paid federal income taxes for up to 18 years.
"I have no reason to believe that he will ever release returns, because there's something he's hiding," rival Democratic candidate Hillary Clinton said during the second presidential debate.
Before going dark, Guccifer 2.0 had publicly taken responsibility for leaking sensitive information to whistleblowing outfit WikiLeaks. It remains unclear if the 20,000 emails published by the Julian Assange-led organisation are linked to the cyberattacks at the DNC.
In the later releases, Guccifer 2.0 was widely criticised for publishing information of dubious quality – especially following a release that was touted as being from the Clinton Foundation but was later deemed to be repurposed files from the DNC. Officials from the US government have claimed the Kremlin is known for altering leaked documents.
Multiple cybersecurity firms, including Crowdstrike and ThreatConnect, have released in-depth research concluding Guccifer 2.0 has links to Russian intelligence, or at the very least hackers affiliated with the country's security services.
Guccifer 2.0 has previously denied being from Russia and has publicly complained about any associations with the Putin-led administration. In one interview with Motherboard, he claimed to be Romanian, but failed to convincingly communicate in that language when pressed.
It is believed that two Russian-backed groups had access to the DNC's computer networks. Dubbed Fancy Bear and Cosy Bear, the hacking teams have also been blamed for targeted cyberattacks on the German Parliament and the World Anti-Doping Agency.