Phone Hacking: Six NotW Journalists Arrested in Police Swoop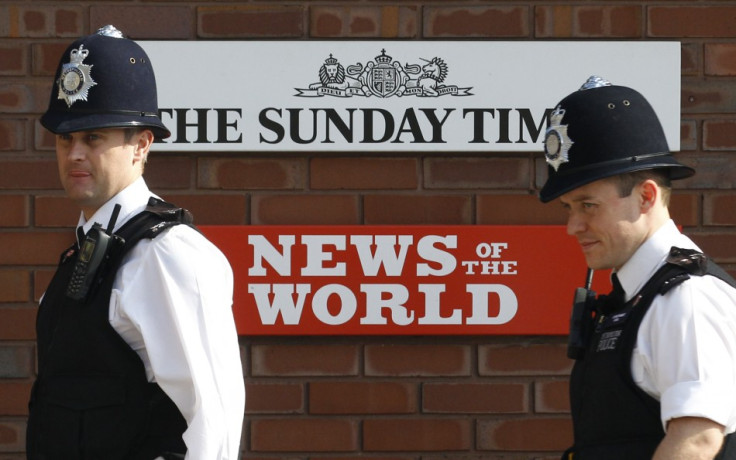 Six current and former journalists have been arrested by police investigating phone hacking at the News of the World.
The three men and three women are all connected with News International, owned by Rupert Murdoch.
Scotland Yard said the six were being questioned about alleged phone hacking between 2005 and 2006 at the now defunct tabloid newspaper.
Five arrests were made in London and one in Cheshire.
The suspects were held as part of Operation Weeting. A police spokesman said officers would contact suspected victims who may have had their voicemail service intercepted by reporters.
The arrests came a day after the government announced a royal charter to ensure that a new code of conduct drawn up by media chiefs complies with the Leveson Report.
The government plan was condemned by the celebrity-backed press law campaign Hacked Off, which insisted on more government control over what newspapers can print.
Former MP and Hacked Off campaigner Dr Evan Harris said: "The prime minister said that he would implement Leveson in full if it wasn't bonkers, and it clearly isn't, and the other two party leaders said that they would implement it it was proportionate and workable and they have said that they believe it to be so.
"You don't have a year-long judicial inquiry, the judge delivers his verdict, and then the prime minister who asked the judge to do the job negotiates with the guilty party on which bits of the verdict and the sentence they accept."
David Cameron said he was not prepared to "cross the Rubicon" by enacting press laws that would hand politicians and senior civil servants more power to meddle in newspapers.
© Copyright IBTimes 2023. All rights reserved.