Watch the Previous Episode - Cyber Warfare: Government-Endorsed Surveillance
The internet has become an outlet for those who want to be heard. Whether for financial gain or personal glory, people can get their message across and cause significant damage, sitting from behind a computer anywhere in the world.
But in recent years the hackers have got political. Hacker activists, or hacktivists, do their online attacks not to make money, but to make a political point.
And as growing numbers of people vent their frustration and dissatisfaction from behind their computers, the number of politically motivated online attacks seems set to rise.
But when it comes to hacktivists like those in Anonymous, who really is behind the mask? IBTimes UK speaks to various experts about the rise of online activism, and talks to a member of Anonymous face-to-face to ask why they feel the group has become such a recognised force.
Adrian Culley, Technical Consultant at Damballa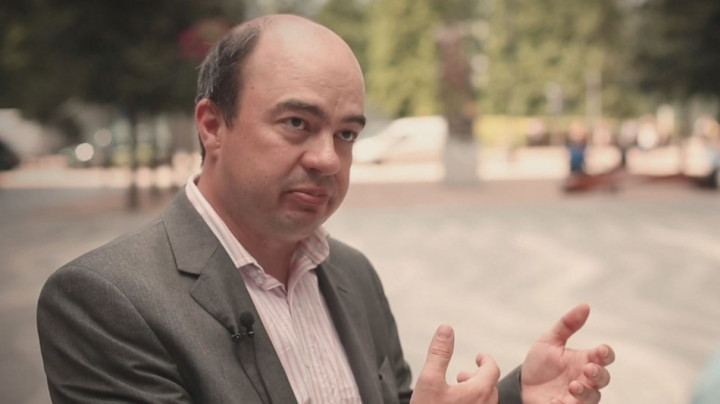 Hackers have been around since the birth of the internet, exploiting cyberspace for better or worse. Adrian Culley, a former cyber investigator at Scotland Yard, explains that the cyber protestor is a much more recent phenomenon.
"Hacktivism is just activism using electronic media. It creates other opportunities for people to network, to meet each other, to form cyber protest groups," he says.
"It's ultimately political. There's a cause people feel strongly about, and they're frustrated. If they've got the level of technical skill, that prowess, then there's another way for them to express that frustration."
David Gilbert, Technology Editor at International Business Times UK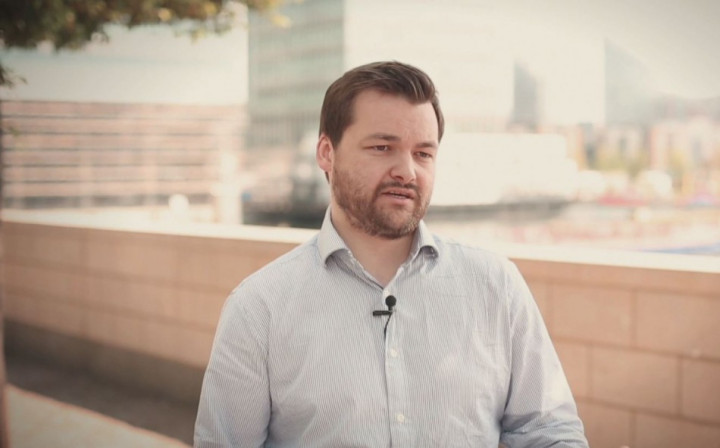 The breakthrough for online activism came in 2008 when Anonymous, a leaderless hacker collective, announced itself to the world with Project Chanology, a series of protests, pranks and hacks against the Church of Scientology.
Going on to assist the Arab Spring in Tunisia and Egypt, as well as publicly supporting whistle-blower site WikiLeaks and the Occupy movement, last year it was voted by readers of Time magazine as the most influential "figure" of 2012.
But who makes up this network of hacktivists? IBTimes UK technology editor David Gilbert says that it's easy to join and become part of the leaderless hacker collective.
"Basically, if you say you're Anonymous, then you're a member. There's no joining, there's no initiation," he notes.
"The only thing is if you do something in the name of Anonymous which the collective doesn't agree with, you'll be kicked out straight away."
Cal Leeming, Former Hacker turned Senior Consultant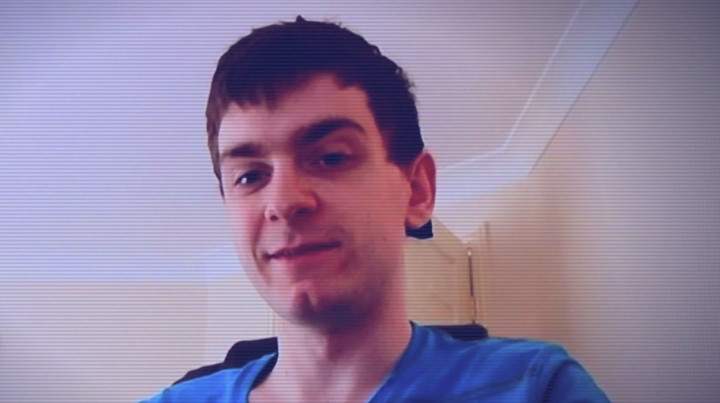 But what draws people to commit these acts online, even if they are illegal? Cal Leeming, a reformed hacker who in his criminal past stole upwards of £750,000 by the time he was 19, explains the appeal of hacking.
"I thoroughly enjoyed what I did. Back in those days I really did get a kick out it," he says.
Mikko Hypönnen, Chief Research Officer at F-Secure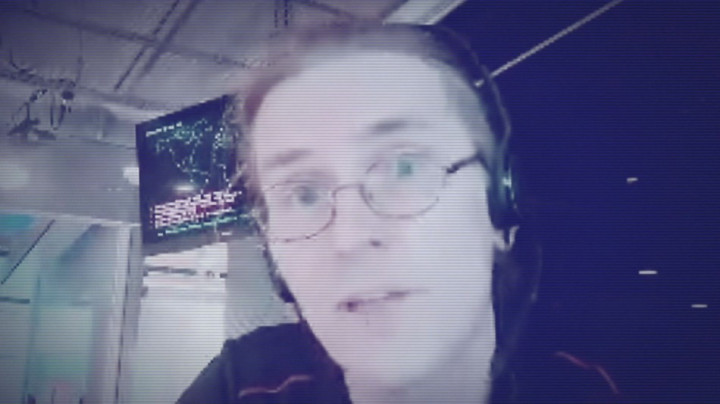 The risk each Anonymous member runs is that they could find themselves personally targeted, and face criminal charges for their actions.
In May four UK members of LulzSec, a specialised offshoot of Anonymous, were jailed for their role in a string of cyber-attacks.
Mikko Hypönnen, chief research officer at F-Secure, explains that despite these setbacks, he expects hacktivism to continue to rise around the world.
"As a whole I think hacktivism is here to stay. I don't see it going away anytime soon," he says.
"It appeared a little bit in a surprising way, and it's a little bit hard to see how exactly it's going to continue operating as a single group like Anonymous. You could easily see it splitting in to splinter groups."
Member of Anonymous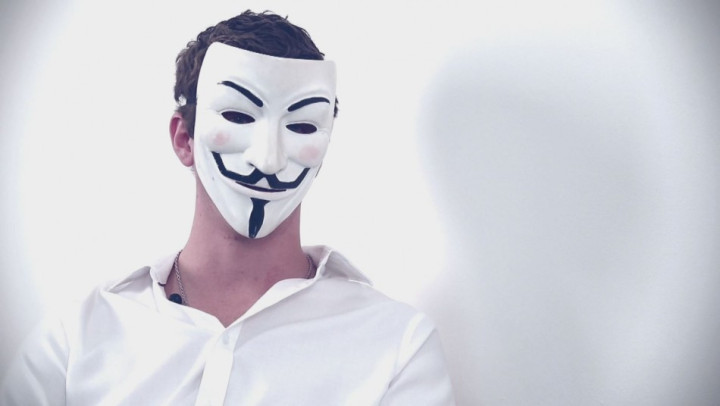 We wanted to hear from someone associated with Anonymous why they affiliated themselves with the group and what they hoped to achieve as an online activist.
A prominent UK member agreed to come in to our studio and speak on-camera. In order to protect his identity he wears the infamous Guy Fawkes mask, and his voice has been distorted.
"Everyone decides their own level of involvement. You can't really define what the typical member of Anonymous is, or their typical kind of cause, or what their standard kinds of beliefs are, because there are no regular or concrete members," he says.
"They like to characterise us as mysterious hackers, very cloak and dagger, superheroes or super-villains. But really we're mostly disenfranchised, disillusioned, regular people."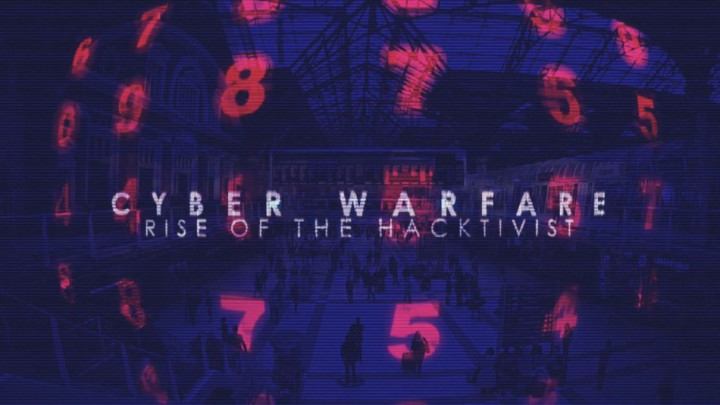 In the third and final episode, IBTimes UK will be looking at the recent report from the home office that the UK is losing the war on cyber-crime. With Britain now the top target for online criminals from 25 countries, what needs be done to protect businesses and individuals from becoming the victims of online attackers.
READ:
Cyber Warfare: Big Brother's Culture of Surveillance [VIDEO SPECIAL]
The Anonymous Interview: 'Attention Grabbing is our Greatest Weapon [VIDEO]
Assad's Anonymous Cyber-Force: Who is the Syrian Electronic Army?
Syrian Electronic Army Cyber Attacks Continue with US Marines Hack
Twitter Attacked by Anonymous Hackers, 250,000 User Accounts Compromised