Hacktivists Hit Back at Israel After Death of Anonymous Member in West Bank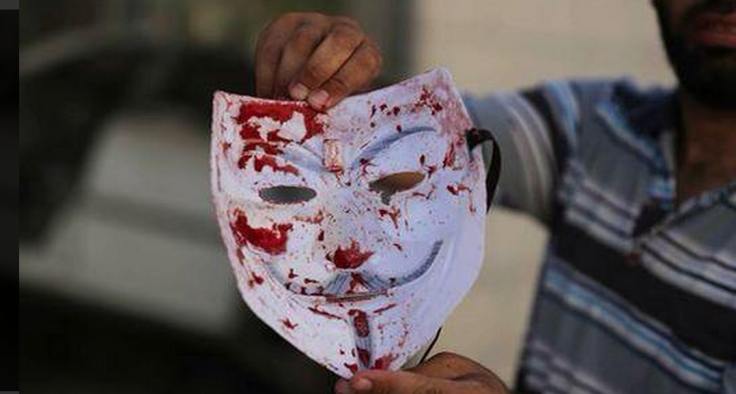 The hacktivist group Anonymous knocked multiple official Israeli government websites offline in retaliation for the killing of one of its members in the West Bank over the weekend.
According to the Bethlehem-based Ma'an News Agency, 22-year-old Tayeb Abu Shehada was killed in the village of Huwwara near Nablus in the West Bank on Friday "after both Israeli settlers and soldiers opened fire on demonstrators."
Pictures posted on Twitter subsequently claim that Shehada was killed while he was wearing the iconic Guy Fawkes mask which is so closely associated with the online hacktivist group.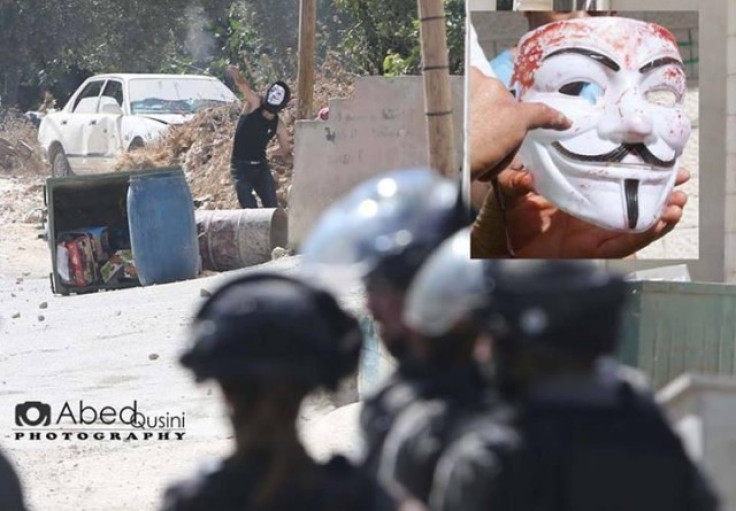 One picture shows someone wearing the Guy Fawkes mask throwing stones, while subsequent pictures show a bloodied mask with a bullet hole just below the eye (above).
Shehada was a member of the Hacker Brigade group and its official Twitter account posted graphic images claiming to be of the dead man with a bullet wound just under his eye.
Expanding bullets
A separate report from the International Solidarity Movement covers the killing in the village of Huwwara but names the person killed as an 18-year-old Tayeb Shohaada.
The reports says the man, along with 10 others, was throwing stones at Israeli forces from a distance of 100 metres, while the soldiers were shooting tear gas back at them.
The report cites a Red Crescent medic called Ahmed Owda who says that a female Israeli sniper killed Tayeb, before being congratulated by her sergeant and clapped on the shoulder.
Tayeb's body was transferred to the Rafidia hospital in Nablus where a surgeon claimed damage to the victim's brain was consistent with that caused by expanding bullets.
Expanding or 'dum-dum' bullets are banned under the 1899 Hague Convention, but Israel has previously been accused of employing them against Palestinians.
Cyber-attack
Following Shehada's death, on Sunday Anonymous knocked multiple official Israeli government websites offline, including those belonging to the justice, health and education ministries as well as that belonging to Israeli secret service Mossad.
At the time of publication however all but one of the websites are back online, with the official gov.il domain still offline on Monday morning.
The attacks were reported by the AnonymousGlobo Twitter account, and under the #OpSaveGaza campaign which began earlier this month and which was initiated by the AnonGhost Team group of hackers.
The campaign has targeted multiple Israeli websites in the last couple of weeks claiming at one point to have taken thousands of Israeli websites offline.
© Copyright IBTimes 2023. All rights reserved.