Inside AnonGhost: The Pro-Gaza Hacktivists Waging Cyber War on Israel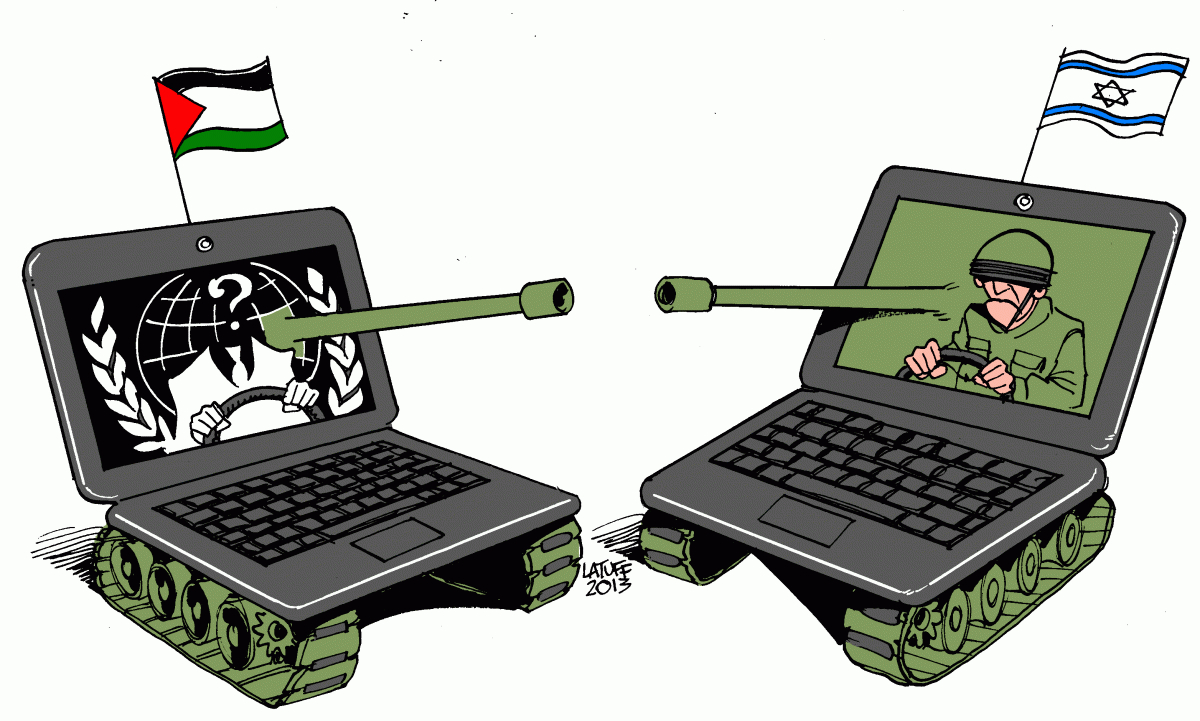 Cyber warfare is part and parcel of modern conflicts.
All major nations funnel billions into their cyber-defensive and offensive capabilities, to augment the guns, tanks and planes of traditional warfare.
Superpowers like the US, China and Russia have armies of cyber-soldiers constantly fighting an online war of espionage and counter-espionage against enemies and allies alike.
Israel is another country with powerful cyber capabilities, but it is currently fighting a war against a country which has none. Palestine cannot compete with expertise, but as the bombing of Gaza continues, one group has emerged as the online voice of the citizens of the besieged territory.
Defending Palestine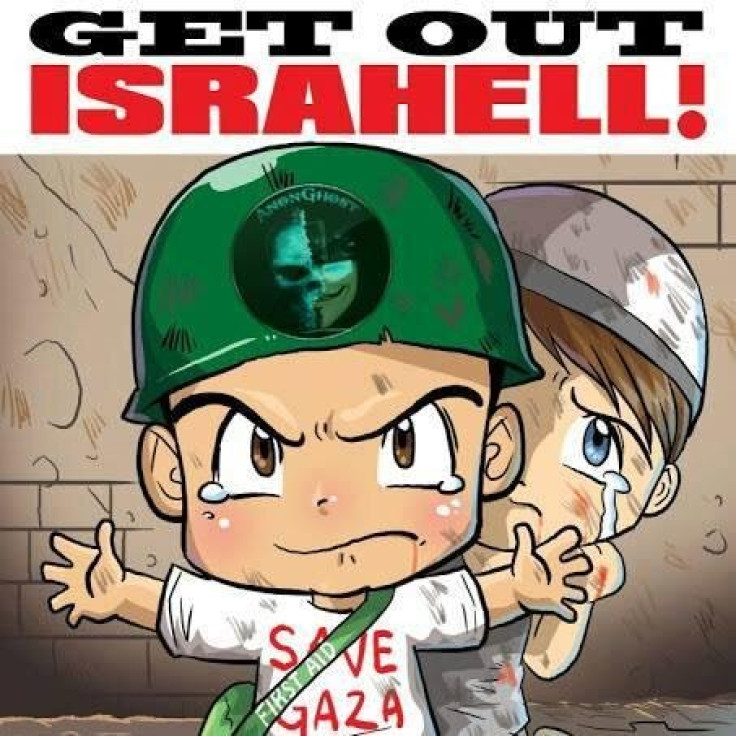 AnonGhost Team profile picture
Twitter
Speaking exclusively to IBTimes UK, Mauritania Attacker Admin (MAA), the hacker who founded the AnonGhost Team group, said the reason behind its attacks was simple:
"We are very proud that we are defending Palestine. It's a duty to try to establish peace for humanity, spreading awareness. As you can see religion doesn't make us different, or nationality, we are united together."
The "we" MAA talks about is a disparate group of hackers who make up AnonGhost and who are based in 15 different countries across Africa, the Middle East and Europe.
While the wider Anonymous movement has put its weight behind the campaigns against Israel, AnonGhost is eager to disassociate itself from the more well-known group.
We Are Not Legion
"We don't have any relationship with Anonymous. AnonGhost is different from Anonymous, we don't have the same goal and don't have the same level in hacking," MAA said. "Everybody can be Anonymous just by putting an Anonymous logo as their default profile picture, download LOIC [a tool used in DDoS attacks], start DDoDing and talking."
MAA says you cannot trust the whole of Anonymous because "you are dealing with some people who are hiding their identity to you" adding that comparing AnonGhost with Anonymous is "like an insult for us".
For over a year now AnonGhost has been carrying the fight to Israel in cyberspace. The problem until now however, has been that Israel's defences are just too robust.
Israel's Cyber-Iron Dome
Set up by Israeli prime minister Benjamin Netanyahu in 2012 - and based out of his own office - the National Cyber Bureau is charged with protecting the country against hackers and hacktivists.
The Bureau's first major test came in 2013 with the launch of the #OpIsrael campaign, a series of cyber-attacks which Anonymous claimed would "erase Israel from the internet".
Launched on 7 April, 2013 - to coincide with the eve of Holocaust Remembrance Day - the attacks knocked a number of Israeli websites offline and AnonGhost leaked what it claimed to be emails, passwords and phone numbers of Israeli government officials.
Anonymous claimed the operation a success, saying it had inflicted $3 billion (£1.77bn) worth of damage on Israel.
The truth was a lot different.
Israel said the attacks caused "hardly any real damage" twisting the knife by saying "Anonymous doesn't have the skills to damage the country's vital infrastructure. And if that was its intention, then it wouldn't have announced the time of the attack. It wants to create noise in the media about issues that are close to its heart."
#OpIsrael classed a failure
Security experts looking at the damage inflicted called the $3bn figure "ridiculous" while others said the leaked data dump appeared to be fake.
"OpIsrael didn't seem to have a single noteworthy technical achievement," Idan Aharoni, head of cyber intelligence at RSA's Anti-Fraud Command Center in Tel Aviv, told TechWeekEurope.
MAA's response to the criticism seems like a case of burying your head in the sand.
"The Israel government are just liars, we ignore what they said and everything they are going to say in the future."
While OpIsrael is seen as a failure, this has not deterred the cyber-activists from trying again.
On the eve of Israel's latest offensive campaign against Gaza - dubbed Operation Protective Edge - AnonGhost launched it's latest campaign, called #OpSaveGaza.
The campaign is once again being hailed as a success, with AnonGhost claiming it knocked thousands of websites offline, leaked login details of the Israeli government and most recently claiming "the biggest bank system in Israel" had been compromised.
"Israel are slightly worried"
The group - together with the wider Anonymous community which continues to support these campaigns - is planning more and more attacks against Israel, and while success so far has been limited, it doesn't mean that Israel isn't worried.
"Israel is taking all cyber-attacks which are conducted against them seriously. Yes, so far a few successful DDoS-attacks are not much from the strategic point of view, but security authorities in Israel are slightly worried that one day there might be more harmful attacks done successfully," Jarno Limnell, who is director of cyber security at McAfee, told IBTimes UK.
The limitations of an ad hoc group of hacktivists compared to the well-funded Israeli operation are obviously, but Limnell posits a situation where those odds could be changed quickly and dramatically.
"[In the future] there might be support from nation-state(s) to unofficial hacker groups which might then be able to conduct more severe cyber-attacks."
Whether or not that comes to pass, what is certain is that Mauritania Attacker Admin and his AnonGhost Team hacktivists won't give up on their fight.
© Copyright IBTimes 2023. All rights reserved.