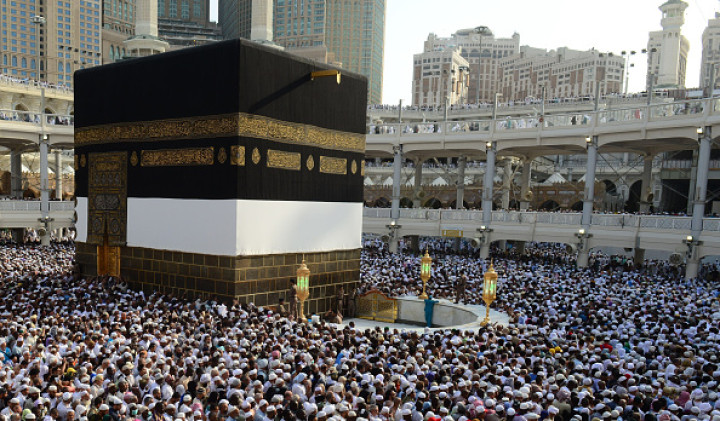 Saudi Arabia has banned nearly 100,000 devout Muslims from making the holy pilgrimage to Mecca during the Hajj season.
The Kingdom has adopted a zero-tolerance policy towards pilgrims trying to make it to the sacred city without the proper documentation and has established a cordon around it to prevent pilgrims without accreditation from entering.
So far Saudi Arabia has forced 25,216 vehicles that were not licensed to carry pilgrims to turn around and a total of 98,000 would-be pilgrims have been refused entry.
However, with 1.4 million foreigners expected to perform Hajj this year, thousands are expected to use unofficial roads toward Mecca and reports have emerged of underground tour guides shuttling pilgrims under the radar of authorities.
Last year, a 300km security cordon was put in place around Mecca to keep away infiltrators, including 30 fixed checkpoints and 50 mobile patrols.
This year, pilgrims will congregate on Mount Arafat - where the Islamic prophet Muhammad stood and delivered the Farewell Sermon - in the outskirts of Mecca on Friday for a day of prayer and supplication. Eid al-Adha, the Feast of the Sacrifice, will be celebrated on Saturday.
Hajj is the fifth and last pillar of Islam. All physically fit and financially able Muslim men and women are required to perform Hajj at least once in their lives.
News of the bans come as three pilgrims were taken to hospital after a fire erupted at a 10-storey hotel in Mecca occupied by Asian pilgrims coming from Britain, the Saudi Press Agency reported on Monday.