Half of the eight candidates fighting to become Mayor of Detroit have convictions for a range of crimes, including drugs, assault and firearms offences.
Three were charged with gun crimes and two for assault with intent to commit murder. Some of the offences date back decades, the earliest to 1977. The most recent was in 2008.
Next week's first round of voting marks the first mayoral elections since Detroit exited bankruptcy protection in 2014. A year earlier it became the largest US city ever to take such a measure, weighed down by $18.5bn (£14bn) debts after decades of mismanagement.
Candidate Donna Marie Pitts, 58, has multiple felony convictions dating back to 1977, according to court records in Wayne and Oakland counties.
"I don't hide it. God has brought me out," Pitts told The Detroit News.
"I hope [voters] don't look at it as negative but as my experience, and I can help. I want to fight for them," said Pitts, who wants to improve health care services, tackle crime and rebuild community relations.
In 1977, Pitts was convicted of receiving and concealing a stolen 1977 Oldsmobile. She was sentenced to a year of probation.
Firearm offences
A decade later, she was charged with two counts of assault with intent to commit murder and two firearm offences in connection with two separate shooting incidents, Detroit Recorder's Court records say.
Pitts was involved in a shootout with the owner of a collision shop and auto clinic on Greenfield in Detroit in a dispute over a repair bill, according to transcripts.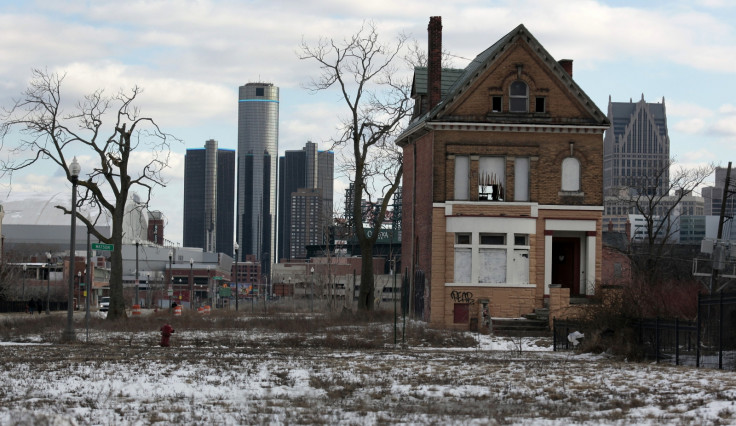 A jury convicted Pitts of the lesser offense of assault with intent to do great bodily harm, in the shooting involving the shop owner as well as a firearm offence, in September 1987. Jurors acquitted Pitts of charges connected to the incident involving the officer.
Pitts was sentenced to three to 10 years in prison, plus two additional years for the firearm offence. She served four years and eight months and was paroled in June 1992, according to the Michigan Department of Corrections.
Despite her past encounters, Pitts said she supports law enforcement: "There's a lot of good officers. I just ran into a couple bad situations."
Fellow candidate Danetta Simpson has a 1996 felony conviction in Oakland County for assault with intent to murder.
Making it right
The 46-year-old former cosmetologist said her previous run-ins with the criminal justice system fuelled her desire to seek public office.
"I was a wrongfully convicted felon, overcharged for a crime I did not commit," said Simpson, a mother of four, who adds the witness in her case "lied on me."
The incident stemmed from a complaint made by a woman who'd been living with the father of two of Simpson's children. The woman alleged she'd received threatening phone calls from Simpson and court records say a confrontation later ensued in which Simpson fired a gun. No one was injured.
Simpson pleaded no contest to assault with intent to commit murder on the day of the 1998 trial. She later tried to withdraw her plea, but the attempts failed. The firearms offence was dismissed. She was put on probation for one year and discharged in September 1999.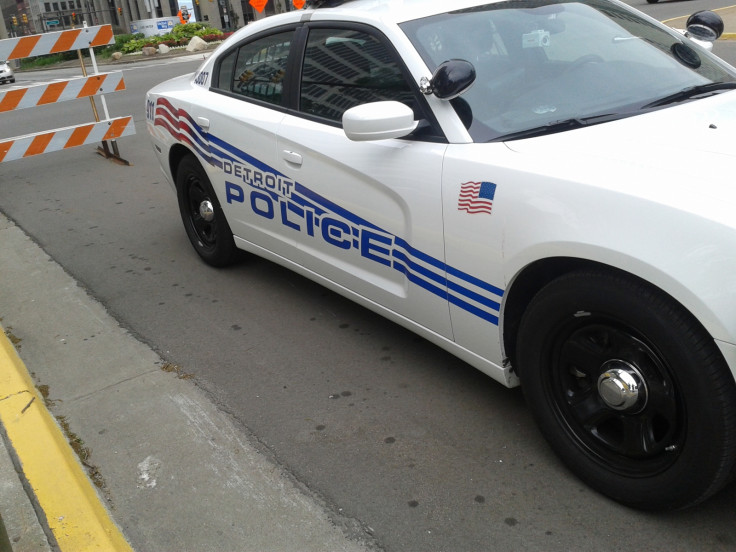 Simpson said she's running for mayor to "correct what's wrong and make it right".
A third candidate, Articia Bomer, was charged in 2008 with carrying a concealed weapon.
Bomer, who put together a five-minute commercial and musical CD to promote her bid for office, said she's running for mayor on a platform of "preservation, restoration and revitalisation".
Bomer also advocates tax reform, better services for Detroit's homeless and senior citizens and tougher penalties for bad landlords.
The 45-year-old said her conviction is "frivolous" and but doesn't believe her conviction "should hinder me".
Crime-ridden area
Bomer was approached by police while sitting in a 1987 Oldsmobile Cutlass parked at the curb in the 9300 block of Whitcomb on July 25, 2008, court records note. A search turned up a .38 calibre pistol with four live rounds. Bomer said the weapon was not hers.
She said she had just purchased the vehicle, the prior owner was a gun-carrier and several others had been driving the car.
She was convicted during a bench trial in January 2009 and sentenced to a year of probation.
Candidate Curtis Christopher Greene was charged with a felony at age 19. Greene, an author, said he's since turned his life around by earning marketing degrees from the University of Phoenix and writing three books.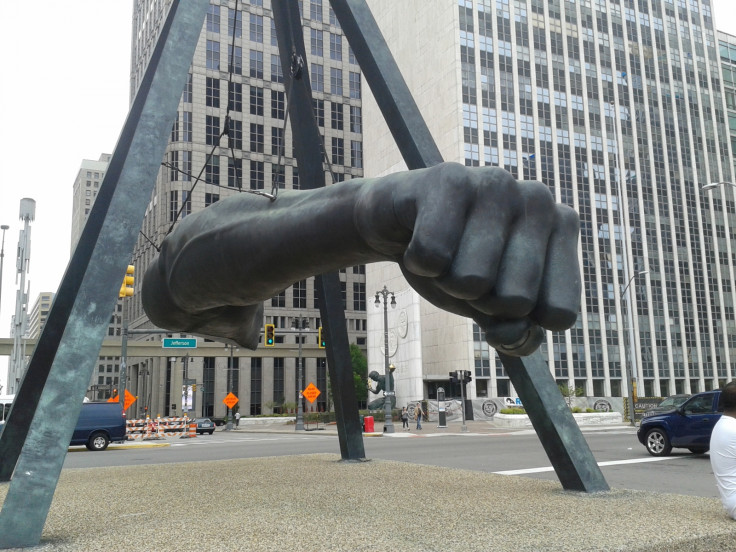 But Greene, now 32, said his past continues to hold him back. He struggles to find employment and wants to implement programmes that will help ex-offenders, like himself, facing similar challenges.
"I came from a crime-ridden area," Greene said. "My life, I believe it was very complex growing up."
Greene was charged in 2004 with eluding police during an attempted traffic stop in Harrison Township, Michigan, as well as delivering and growing marijuana.
He was sentenced to 18 months probation under the Holmes Youthful Trainee Act, meaning his conviction would be dismissed if he met all probationary requirements.
Overcoming challenges
Greene violated probation in July 2005 when he was arrested and charged with passing fraudulent cheques, and was sentenced to six months in jail.
Political consultant Greg Bowens said it is not usual for local or national candidates to have had brushes with the law, and it not unique to Detroit politics.
"Black marks on your record show you have lived a little and have overcome some challenges," said Bowens, a former press secretary to former Detroit Mayor Dennis Archer. "They [candidates] deserve the opportunity to be heard, but they also deserve to have the kind of scrutiny that comes along with trying to get an important elected position."
The two frontrunners for City Hall are incumbent Mayor Mike Duggan and state Senator Coleman Young II, the son of the city's first black mayor. They have no criminal records. Nor do candidates Edward Dean and Angelo Brown.