Deliveroo riders refuse to work in parts of London on fears of acid attack
Firm will hire extra staff, trial helmet cameras and upgrade apps allowing riders to share security concerns.
Scores of Deliveroo riders are refusing to work in parts of London after a spate of acid attacks and thefts.
The food delivery firm said that over the last three weeks 71 riders have unassigned themselves from jobs in the capital, while seven more have been offered work in alternative locations after expressing safety concerns.
Riders operating in Hackney – the scene of a number of recent attacks – are today (3 August) meeting with the council leaders, representatives from Air Ambulance and the police to discuss the dangers they face in the east London borough.
This comes after a succession of acid attacks across London last month, where the victims included riders delivering by bike or moped.
Two riders working for Deliveroo and UberEats in July were among five people injured within 90 minutes in north London by moped riders who threw acid in their faces.
Riders on mopeds are being targeted by gangs who want to steal their vehicles and use them the commit other crimes.
The food delivery firm Deliveroo is introducing safety measures in a bid to protect its riders from the rise of acid attacks in the capital.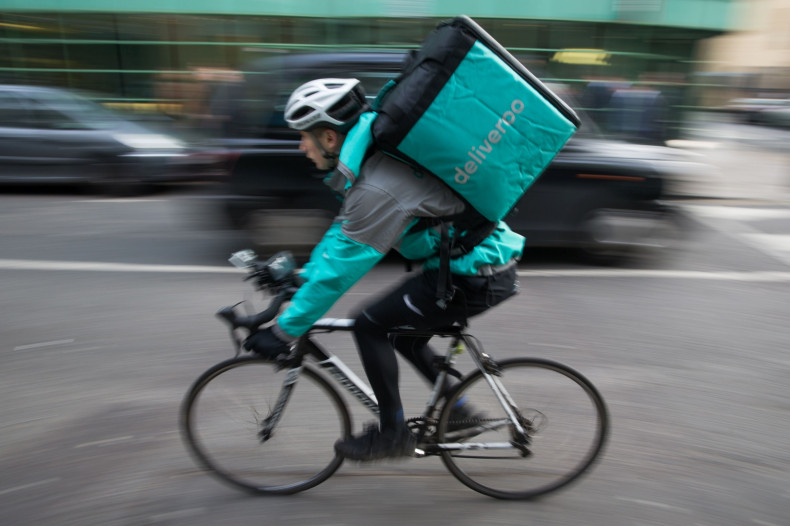 Range of measures
Among a range of measures it will introduce a new app feature that allows riders to raise security concerns and will also trial helmet cameras. The firm will also hire 50 new staff who will focus on rider safety.
Deliveroo drivers are all self-employed so are not entitled to sick pay if they get attacked. They also use their own bikes and mopeds to deliver.
The company says it has upgraded its app for its riders, allowing them to raise safety concerns about specific delivery addresses. These will then be shared with the company's headquarters and local authorities.
It is also conducting a trial with helmet-mounted cameras to allow riders to gather evidence, and to pass on information to the police. The trial is taking place in Hackney, which has become a trouble spot for riders.
Delivery rider Jabed Hussein was the first victim in the series of acid attacks last month. He was working for delivery company UberEats.
Working in a jungle
He told the BBC's Victoria Derbyshire programme: "It was like getting fire on my face, I was screaming on the street. This shouldn't be a job where your life should be put at risk.
"Drivers I know are now clocking off at 10pm, it's too dangerous after then. Most of them won't work after this, whereas we used to work until 1am. Now, I feel I'm working in some sort of jungle, like anything can eat me, I'm not safe."
Deliveroo managing director Dan Warne said: "The safety of our riders is the most important thing to us, and it's our responsibility as a company to step up our efforts so they can feel safe all of the time."
Last month Mayor of London Sadiq Khan called on the government to bring in a "zero-tolerance" approach to acid attacks after a string of assaults in London.
The Mayor backed plans to bring in tougher sentences, clarify guidelines for judges and clamp down on the sale of corrosive substances.
In July Home Secretary Amber Rudd announced a wide-ranging review of law enforcement in response to acid attacks, which will look at life sentences for offenders.
The government also wants to restrict the sale of corrosive substances in shops, although this will be complex as many are common domestic cleaning products.