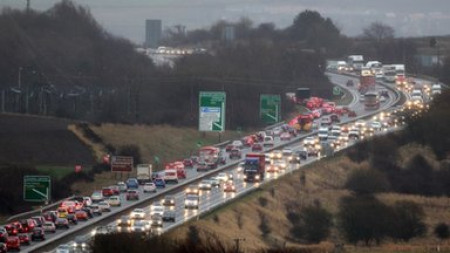 Nearly half of male drivers in a road safety poll have admitted to "dropping off" behind the wheel.
The survey, led by charity Brake and insurance company Direct Line, discovered that 45% of men said they had "head nodded" while driving.
Just under a quarter surveyed, around, 22%, of women said they had done the same.
Shockingly, half of the 1,000 people used in the poll stated they had driven having had less than five hours sleep.
It was revealed that 55% of men were more likely to do so, compared to 45% of women.
The survey said 7% of people had fallen asleep fully at the wheel.
Deputy chief executive of the road safety charity, Julie Townsend, deputy chief executive of Brake told Sky News the findings were "horrifying".
"The fact that so many drivers - especially men - have head-nodded at the wheel is horrifying, even more so that many don't recognise this means they have fallen asleep briefly.
"Brake urges all drivers to pledge to get a good night's sleep before driving, take breaks every two hours, and never try to plough on when they're tired, because sleep can ensue so quickly."