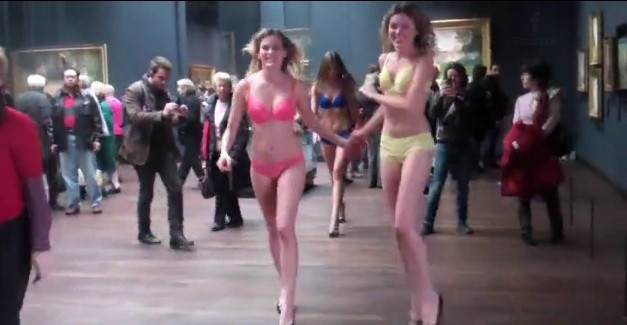 French clothing brand Etam has been criticised by museum officials after three semi-nude women were filmed walking around the museum to promote the company's new lingerie range.
Visitors to the Musee d'Orsay in Paris, better known for its paintings by Monet, Cézanne and Van Gogh, got a different sort of eyeful when three French models suddenly stripped down to their underwear and streaked through the building.
In the footage, the girls can be seen giggling nervously before shedding their coats and walking around the museum. They tried to run away when security guards gave chase but were eventually caught and escorted off the premises.
The museum's director, Guy Cogeval, tried to have the video removed but it had already gone viral.
French newspaper Liberation reported how the museum's lawyers are making an official complaint.