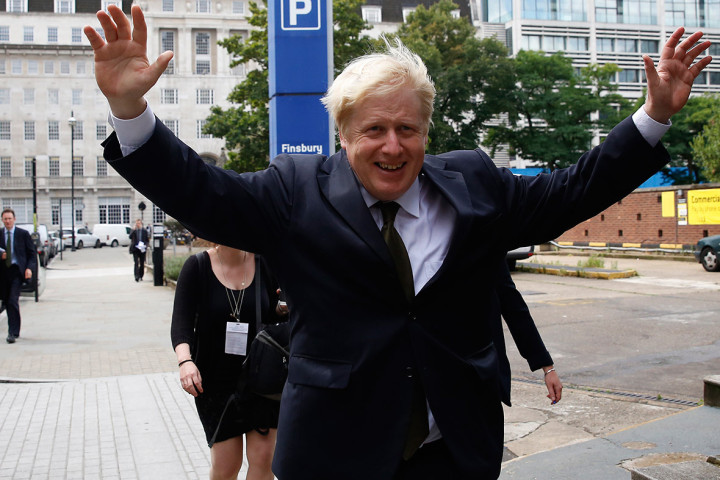 The Conservative party would be given a 10% boost in the polls if Boris Johnson stood as an MP in a key north-west London seat, a poll suggests.
More than half of voters in Uxbridge and South Ruislip – the prime conservative constituency where Boris Johnson is tipped to run for a parliamentary seat in the 2015 election – said they would for Johnson if he stood for as a Conservative candidate in May.
The seat is due to be vacated when former deputy chief whip John Randall steps down at the next election. Mr Randall won the seat with a comfortable 11,216 majority in 2010, making it an attractive option for Johnson, who announced this month that "in all probability" he was likely to stand for election if he could find a constituency in which to run.
The poll of 1,000 voters in the Uxbridge and South Ruislip constituency found 42% of people said they planned to vote Conservative, 28% Labour and 19% UKIP.
But when Mr Johnson was offered as a potential Conservative candidate, the Tory vote rose to 52%, while Labour and UKIP dropped to 23% and 16%, respectively.
Some 53% said that Johnson was "different to most politicians, and in a good way", while 7% said he was different "but in a bad way".
Tory donor Lord Ashcroft – who conducted the poll – said Mr Johnson had a "unique ability both to galvanise Tories and appeal to supporters of other parties".
Mr Johnson has vowed to combine the jobs of MP and Mayor of London for the last year of his term at London's City Hall if returned to the Commons. But a third of those who backed him in the poll said they would like to see him quit his current post if elected.
The deadline for candidates to submit their application to their local party for next year's general election is 28 August.