Halfords Group's shares dropped as much as 3.3 percent this morning after it reported a disappointing trading update ahead of its full-year earnings.
Due to the challenging environment for consumers in Britain, the automotive and leisure retailer expects the underlying group profit before tax in between £90m and £93m for the year ended 30 March. Group sales are expected to be around £861m.
Analysts had expected profit before taxes of around £92.8 million on sales of £859 million.
Further, the group expects retail gross margins to drop as much as 150 basis points. While Halfords Autocentres' revenues rose by 13 percent from the previous year posting a fourth quarter growth of 15.6 percent. The division's operating profit is anticipated only around £7m, which reflect losses associated with the opening of new centre programme and investment in advertising and direct mail.
Like-for-like sales revenue in the UK and the Republic of Ireland were down 2.3 percent in the 13 weeks ending in March, compared to the previous year.
The car maintenance line posted a growth of 3.1 percent in like-for-like sales compared to a 4.5 percent decline over the 52-week period. Car enhancement products also reported an accelerated fall in like-for-like sales of 14.5 percent.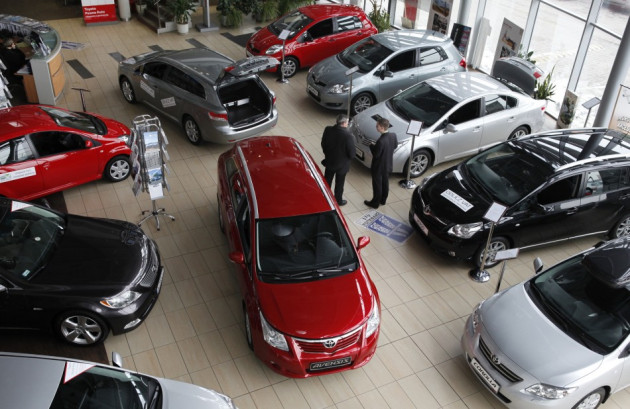 Looking ahead the company is expecting to perform into stiff headwinds, with rising petrol prices as a concern and currently anticipates a broadly-flat retail gross margin for the FY 2013.
"We are guiding to a rise in underlying retail operating costs of 4 percent against the FY12 out-turn, primarily due to a rise in inflation-linked business rates and staff costs, the latter reflecting minimum-wage inflation and our plan to reinstate a provision for colleague incentive payments," the group said in a statement Thursday.
Halford's anticipates relatively flat gross margin, as reduced sales of higher-margin Car Enhancement sub-categories and inflation in input costs offsetting the benefits of increased fitting penetration.
"The UK consumer outlook for FY13 is uncertain and the continued rise in fuel prices remains a concern. Our actions have reduced input-cost inflation, but retailers face a rise in operating costs. While we have historically demonstrated an ability to alleviate these it may be more difficult this year. The strong performance from our growth areas provides an attractive route to strengthen our business," added David Wild, CEO of the group.
Investec Securities has reduced its target price for Halfords from 325 pence to 310 pence while upholding its 'Buy' recommendation. Shares of the group fell more than 7.5 percent in the past month.
Halford's Group is expected to release its preliminary results on May 31, 2012.