UK House Prices in Highest Leap Since September 2010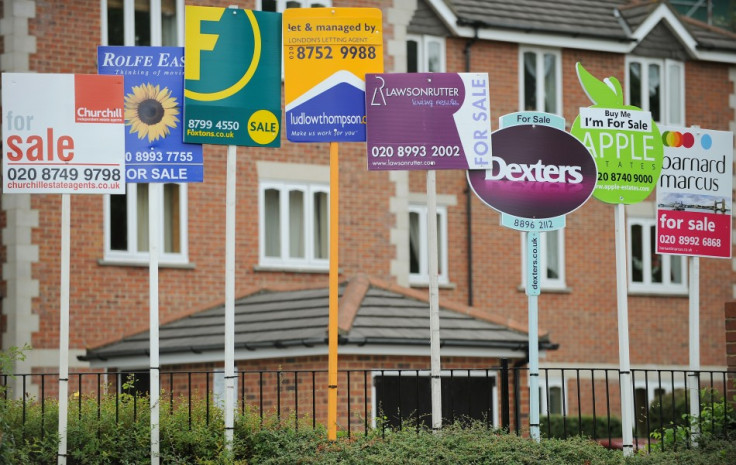 Halifax reported house prices were 2.6% higher in the three months to May than the same period a year before, in the biggest annual surge since September 2010.
House prices rose 0.4% on the month in May and sit at an average of £166,898. Two credit easing initiatives - the Funding for Lending and Help to Buy schemes - are making consumer mortgages cheaper and easier to access, though a real cut in pay and high cost of living continues to weigh on household finances.
"Market activity has also improved slightly in recent months although home sales remain low by historical standards," said Martin Ellis, Halifax housing economist.
"Despite these recent signs of improvement in the housing market, the subdued economic background and the accompanying weak income growth continue to be a significant constraint on housing demand and activity."
Chancellor George Osborne's Help to Buy scheme, which offers a government-backed support package for home-buyers, has been criticised for its potential to blow a new property bubble.
Help to Buy's support includes up to a 20% interest free government equity loan and a mortgage guarantee, among other footings for people looking to buy a new property.
Osborne wants to stimulate more demand in the housing market which he hopes will then trigger house-building on the supply side. He wants more houses to be built without having to invest public money during a time of government austerity.
In 2012, there were fewer than 100,000 housing starts in the UK, despite estimates of 250,000 new homes needed that year just to keep up with current demand.
There were some signs of hope in May's private industry data from the construction sector, which saw output rise at its fastest pace in two years during the month - driven by a bump in residential housebuilding.
Consumer mortgages have also had support from the Treasury and Bank of England's Funding for Lending Scheme, which has been running since summer 2012.
It offers banks discounted loans if their increase their lending to the real economy of consumers and small businesses. This has seen a spike in mortgage lending and borrowing costs for consumers reduced.
Nationwide's house price index also spiked in May. It reported an annual increase of 1.1% in the fastest yearly rise since November 2011.
"It's not just prices - a number of measures of housing market activity have also started to move higher," said Robert Gardener, chief economist at building society Nationwide.
"In the first four months of 2013 the number of property transactions was running at around 5% above the monthly average prevailing in 2012.
"The number of mortgage approvals for house purchase in the first quarter of 2013 was also around 4% above last year's monthly average."
© Copyright IBTimes 2023. All rights reserved.