Hollywood's big names gathered at Pasadena for the 49th annual NAACP Image Awards on Monday night (15 January) but, like always, all eyes were on the daring and beautiful Halle Berry. Stylish as always, the 51-year-old actress turned up at the event in a risqué gown that left little to the imagination.
Showing off her killer curves, Berry rocked a see-through burgundy gown featuring mesh panels, shimmering details, and lace designs. The strapless dress fit her like a glove as the actress struck her best pose for the flashing shutterbugs.
Berry's risqué look was complete with a messy hair-do and a pair of black stiletto heels, which added to her towering presence.
As the actress moved around the red carpet, flaunting her attire for the night, she even offered a cheeky glimpse by facing her back to the cameras.
So much so, that as soon as the Catwoman star shared a glimpse of the night with her fans and followers on social media, her comments section was flooded with raving messages.
"Still the gold standard against which all others are compared!! Such a fabulous young lady @halleberry!!!" a fan commented, echoing the feeling of several other users. A second viewer praised the "breathtaking" photo and someone else added, "You should be the statuette! So beautiful."
"Timeless beauty," wrote another follower, aptly complimenting the actress whose age-defying looks continues to stir a frenzy.
"You're blessed and what a great honour this is. May God bless you. Amen. @halleberry," a comment read.
As a fan gushed, "And still the most beautiful girl in Hollywood... "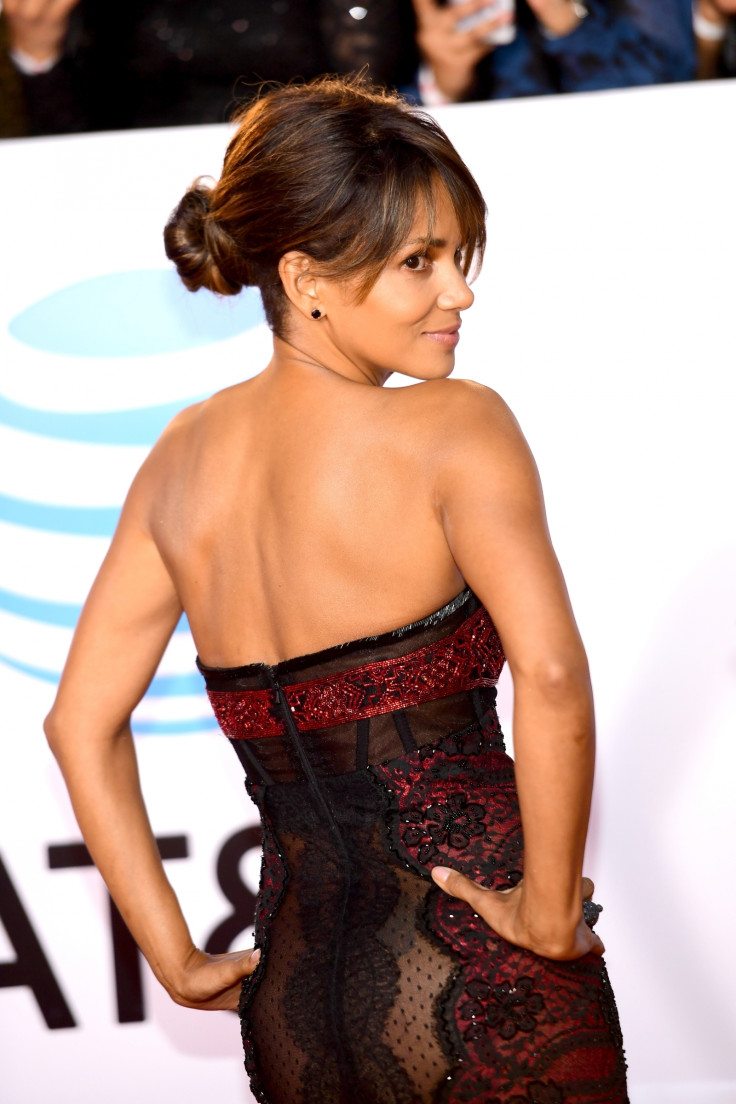 While social media followers seem to be in awe of the actress, there was someone present at the awards itself, who couldn't get over the stunner that Berry is.
"I finally met @halleberry tonight. I got teary. She has been such a huge inspiration for me for so much of my life," shared Orange Is The New Black star Laverne Cox.
She added, "Thank you Ms. Berry for your incredible career and all the inspiration and being so sweet as I totally fanned out."