Halle Berry fans go wild over her photo in a completely see-through outfit: 'Drop dead gorgeous'
Berry walked the fashion event prior to the 75th annual awards show in a lacy black minidress.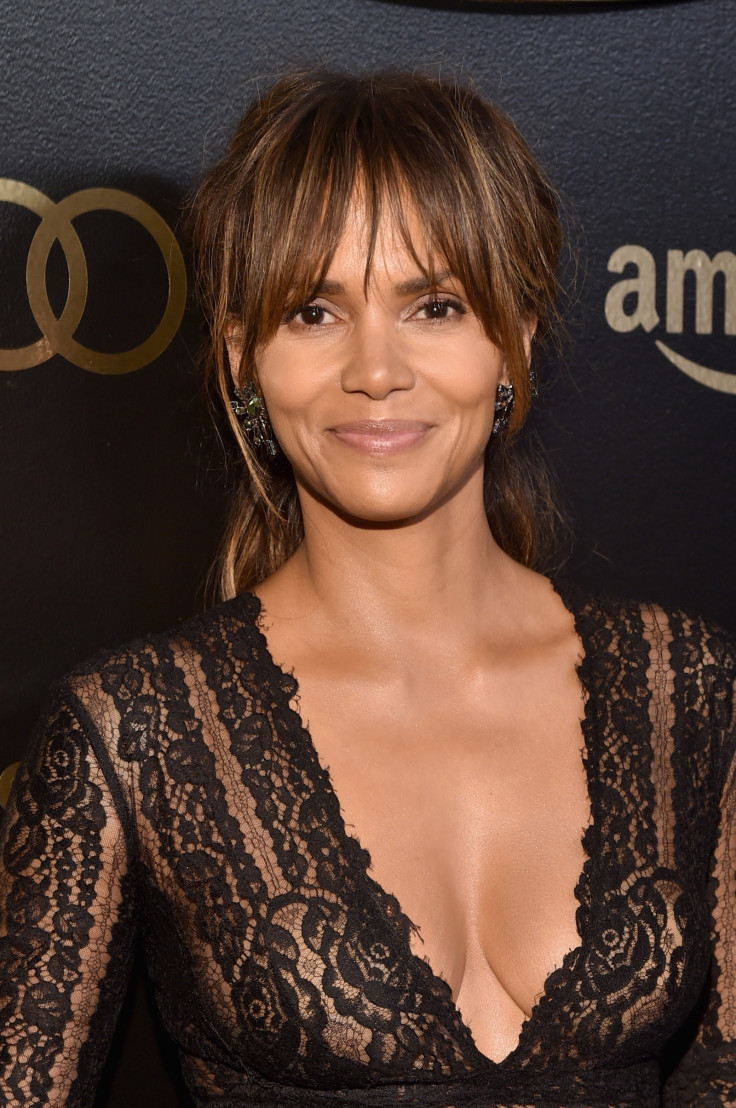 No one can pull off that show-stopping look better than Hollywood stunner Halle Berry. In the midst of a politically-charged awards show, the 51-year-old actress brought in the right amount of sass on the Golden Globes red carpet, dropping jaws in her completely see-through black outfit.
Stunning as always, Berry walked the fashion event prior to the 75th annual awards show in a lacy black minidress. While the dress' plunging neckline was sultry enough, the Catwoman actress chose to give a miss to any lingerie underneath, leaving little to the imagination as she strutted down the red carpet.
The form-fitting look was further accentuated with a pair of strappy heels and a messy hair-do, which aptly complemented the star's chic avatar. For the final touches, though, Berry simply added a pair of statement earrings encrusted with jewels.
"#TIMESUP #GoldenGlobes," the actress captioned the photo, sharing a glimpse of her uber gorgeous style from the award's show.
Impressed with Berry's effortless chic look, one fan commented, "Wow, you look so nice. I swear you don't age. Not fair!"
A second Instagram user followed suit and shared, "No one else needed to show up after this." Another added, "Drop dead gorgeous."
"Anyone know who the designer of the dress is? Halle looks stunning!" Someone else chimed in on the picture-sharing site, as another fan shared, "Wow... this woman could wear a shower curtain and still look good."
While fans are no stranger to seeing their favourite in such daring outfits, it's safe to say that the actress had left ample clues this time about what's coming during Sunday night's bash.
Teasing a glimpse of her look before the grand gala, Berry had shared a topless photo on Instagram – showing off just her hairstyle from the back.
"TIMES UP! Here I Come Globes," she wrote alongside, alluding to the social media movement, which has been picking up steam for some time now, finally culminating into a night of solidarity. On 7 January, not only Berry, but every who's who of Hollywood arrived for the Golden Globes decked in black from top to toe.
On one hand A-listers like Meryl Streep, Emma Stone, Angelina Jolie, Nicole Kidman, Reese Witherspoon, Eva Longoria, Salma Hayek and Ashley Judd stunned with their united front, and on the other hand actresses like Berry and Catherine Zeta Jones added their sultry charm to the red carpet.