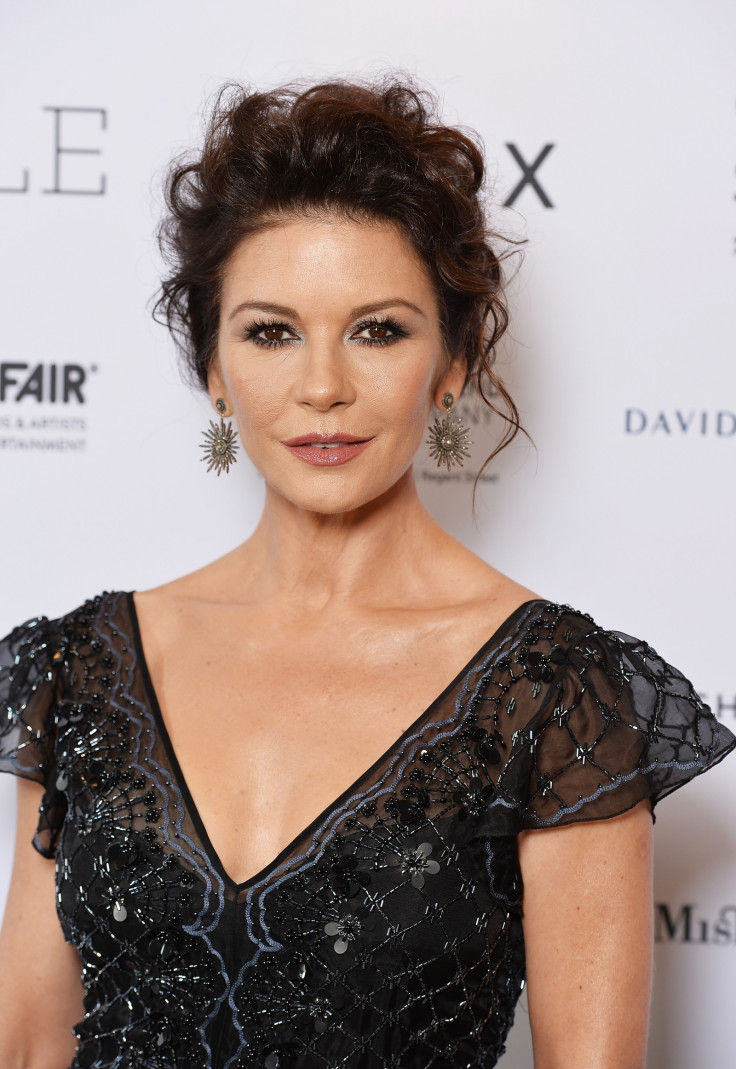 Even before he was publicly accused of sexually harassing a female employee, Michael Douglas came forward to preemptively address the issue, denying claims that he had masturbated in front of the woman almost 32 years back and had also stopped her from getting another job in Hollywood.
The Oscar-winning actor, who made his stand clear in an interview to Deadline last week, has now been supported by his actress wife, Catherine Zeta-Jones. Breaking her silence on the controversy, which rocked her family, the 48-year-old actress slammed the allegations, calling them "erroneous and false".
Zeta-Jones, who married Douglas — almost 25 years her senior back in 2000, admitted that the allegation took her by surprise but, continued to stand by the 73-year-old and his stand that it was a "complete lie".
"It was very, very upsetting," the Mask of Zorro actress told Mirror Online, adding, "Anything like that, that is erroneous and false, would take anyone by surprise.
"I'm glad that the non-story was put straight. It was a looming accusation and I am very happy that Michael did a pre-emptive move.
"This was something that supposedly happened 30-odd years ago and was unfounded, so Michael needed to make that stance," she added.
Zeta-Jones was among the Hollywood topguns who took a strong stand in favour of the #MeToo movement — an effort that exposed some of the deepest sexual harassment and assault stories in the showbiz — by wearing black during the Golden Globes earlier this month.
She says, "There's nobody who supports the #MeToo movement more than me and my husband."
Opening up about the historical movement that continues to gather steam, the actress added, "My reaction was that as two people who have been in this business — him longer than me — was that we support 'Me Too' and the movement more than anybody, anybody — me as a woman, him as a man."
As brave men and women continue to come forward with their accounts of the underlying culture of harassment, the Chicago actress remains hopeful about a wave of change. "We're seeing changes that have taken many years to even be talked about. It's an amazing time for women, and I really want women to remember how strong we are in numbers," she said.