Videos for Halo 4: Forward Unto Dawn, Game of Thrones: Seven Kingdoms, Beyond: Two Souls and One Piece: Pirate Warriors have been shown off at ComicCon 2012.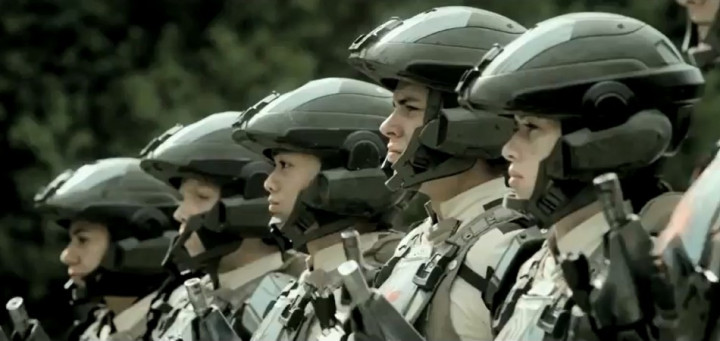 If you thought E3 was the be-all and end-all of games coverage for the year, think again.
ComicCon 2012 in San Diego has seen a number of developers debut trailers, behind-the-scenes footage and first looks at upcoming videogame titles soon to be heading for consoles and browsers.
Check out what you are missing without stepping on that transatlantic flight by playing the clips below.
Halo 4: Forward Unto Dawn
Technically this is not a trailer for a game. It is a trailer for the web TV series Halo 4: Forward Unto Dawn, which is a trailer a game.
The five-episode storyline takes place at the start of the human versus Covenant war and shows how Master Chief inspired rookie UNSC cadet Thomas Lasky.
Lasky eventually becomes a leader aboard the Infinity space vessel.
The same kind of live-action video was shown off at Microsoft's E3 press conference. But if the glimpse of Master Chief in this clip doesn't give you goosebumps, you're already Covenant fodder.
A 90-minute special edition of the Halo 4: Forward Unto Dawn series will be available on the limited edition of the game.
Game of Thrones: Seven Kingdoms
Developer Bigpoint, which is behind the Battlestar Galactica browser game, showed off the first trailer for its upcoming free MMO title Game of Thrones: Seven Kingdoms at ComicCon.
We say free, but we all know you (and we) will end up spending loads on in-game purchases.
"The game will be set within the medieval world of Westeros and its seven kingdoms and will allow players to experience epic moments from the television series," Bigpoint told IB Times UK.
This trailer takes the word 'teaser' to its extreme but that iconic music is enough to make us hope the world can be realised in a way that does it justice.
Beyond: Two Souls
Supernatural drama Beyond: Two Souls is one of two games starring actress Ellen Page this year (Last of Us being the other) and both look awesome.
Page says she was "overwhelmed by the material" and the fans at ComicCon saw why as they took a look behind the scenes.
Video shows how the actors used green screen motion capture to bring their characters to life.
One Piece: Pirate Warriors
Given that this is subtitled 'Pirate Warriors', there's not much boaty action on show.
What is available for the first time is a look at the different special moves characters from the One Piece manga and anime series will use in the game.
They will need them too, to down the seemingly endless mob of enemies attacking at any one time.
Must Read:
Microsoft E3 2012 Press Conference: SmartGlass Announced but No Xbox 720
E3: Nintendo Targetting Hardcore Gamers With 23 New Wii U Games
E3: Square Enix's Luminous Studio Demo Shows Off Final Fantasy Real-time Tech