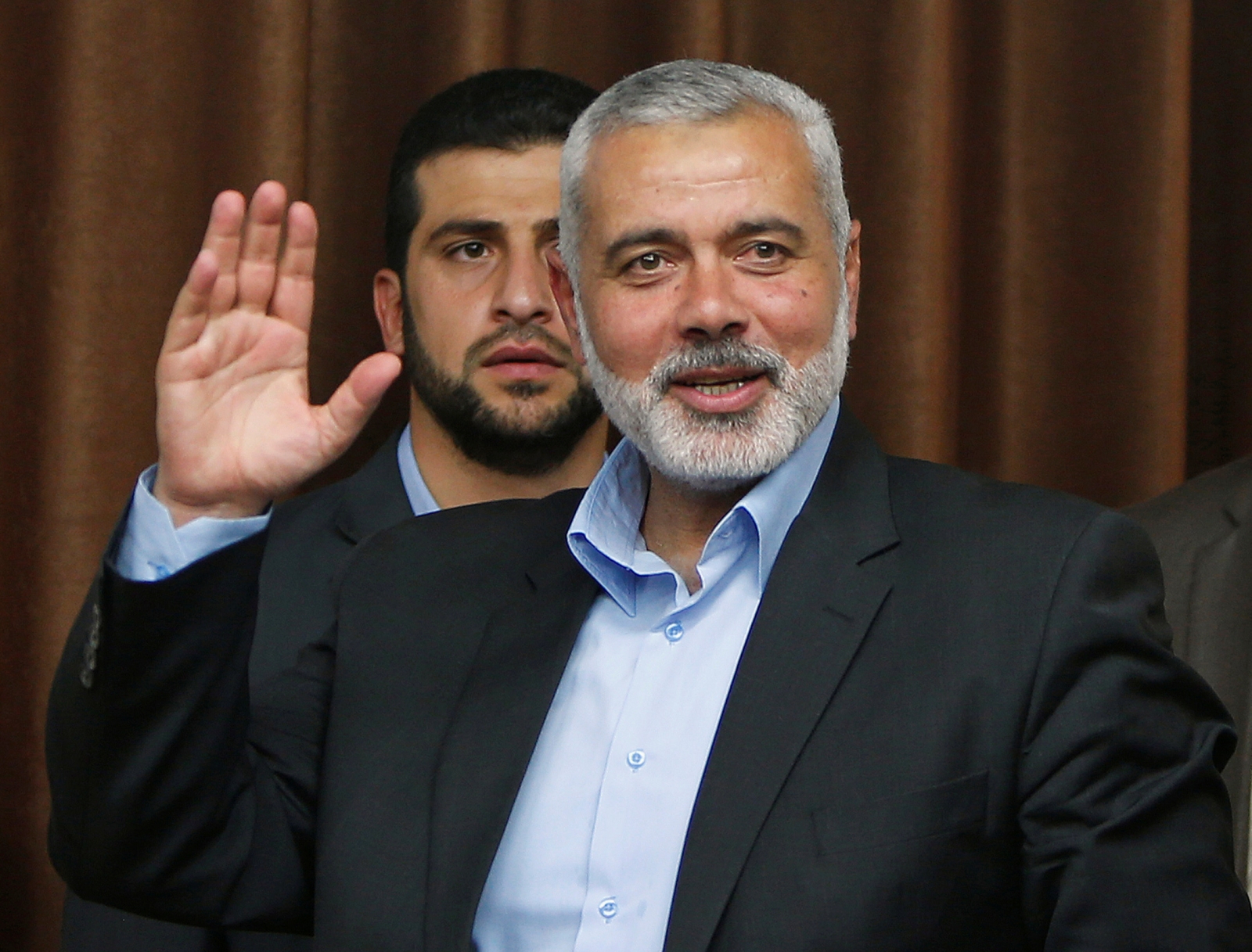 Ismail Haniyeh has been elected head of the Palestinian militant group Hamas, its official media agency announced on Saturday (6 May).
Haniyeh, the former chief of Hamas in Gaza, will lead the overall group after long-time leader Khaled Meshaal completed the maximum two terms in office.
He is expected to remain inside Gaza to carry out his duties – in spite of difficulties in travelling in and out of the strip – unlike Meshaal who was exiled in Doha, Qatar.
The 54-year-old served as Palestinian prime minister after Hamas' victory in the 2006 polls and continued to carry out official responsibilities despite being sacked by Palestinian president and Fatah leader Mahmoud Abbas.
Haniyeh will assume the head role in the wake of Hamas recently updating its 1988 founding charter which softened its stance on Israel. It previously called for the destruction of the country, but now accepts the presence of Israel within the 1967 borders.
Hamas also severed its ties with the Muslim Brotherhood in the changes which have been seen as an attempt to improve ties with Fatah, Egypt and the wider international community.
Egypt opened its Rafah border crossing with Gaza on Saturday to allow thousands of stranded Palestinians to return home as a "humanitarian" gesture.
"Egyptian authorities reopened the Rafah crossing for three days only, from Saturday until Monday, and only in one direction to allow those stranded on the Egyptian side to return home," a statement said.
The Rafah border crossing is Gaza's only access point to the outside world not controlled by Israel.
Gazans, faced with the world's worst levels of unemployment and dire medical facilities, often need to travel abroad for treatment, but have struggled to move in and out because the border remained closed since relations between Egypt and Palestinians soured.