Hamilton scoops up 11 Tonys and narrowly misses record number of awards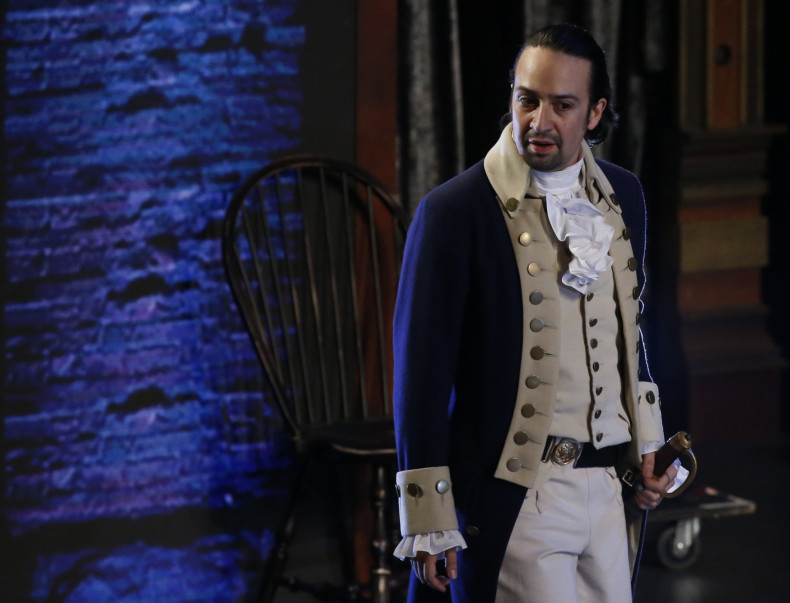 The runaway Broadway hit Hamilton has wracked up an amazing 11 Tony awards. The play — that reminded everyone that the US is comprised of a nation of immigrants with black and Latino actors playing the founding fathers — scooped up wins for best musical (announced by Barbra Streisand), lead actor (Leslie Odom Jr), featured actress (Renee Elise Goldsbery) and actor (Daveed Diggs), aside from best book, direction, choreography, orchestrations, light and costume design for a musical, and original score (by playwright Lin-Manuel Miranda).
The numbers were impressive, but the play fell one award short of the hit play The Producers, which grabbed 12 Tonys back in 2005 and holds the current record for the amount of awards awarded to a production.
However the festivities were dimmed by the grief and remembrances in honour of the victims of the biggest mass shooting in American history, which took place at the LGBT Pulse nightclub in Orlando, Florida in Saunday (12 June).
First-time Tonys host James Corden began the night in Manhattan's Beacon Theatre, with a message for everyone touched by the horror: "Your tragedy is our tragedy. Theatre is a place where every race, creed, sexuality, and gender is equal, embraced, and loved. Hate will never win."
The show was dedicated to the victims, and in a comment on guns and out of respect to those killed or injured in the massacre and their loved ones, the cast of Hamilton cut out their musket props in one of their musical numbers.
When Lin-Manuel Miranda won for best score, he read from a sonnet that referenced tragedy and urged "love and love and love ...."
In a recorded video message, President and Michelle Obama paid tribute to the blockbuster musical, recalling how the composer and star had performed a number for them, seven years ago, from what would go on to be included in the current Hamilton production.
"I must admit, we laughed," the president recalled. "But who's laughing now?"
Hamilton has become "not only a smash hit but a civics lesson our kids can't get enough of — one with fierce musical energy, one where rap is the language of revolution," said Obama.
The First Lady noted: "It's a musical about the miracle that is America, a place of citizenship where we debate ideas with passion and conviction. America is what we make of it, as long as we stay just like our country: young, scrappy, and hungry."
There were a few other awards to go around. The Humans won best drama, with the play's lead roles, Jayne Houdyshell and Reed Birney, winning awards for featured actress and actor in a drama.
Cynthia Erivo also won the award for lead actress in a musical (The Color Purple) and Frank Langella grabbed the top honours for lead actor in a play (Father). Jessica Lange also got the nod for best actress for her performance in Long Day's Journey Into Night.