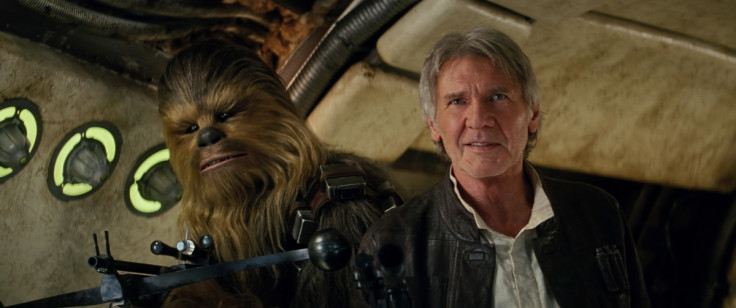 When news emerged that Disney and Lucasfilm were developing a prequel based entirely on a young Han Solo, panic struck many Star Wars fans. Harrison Ford is Solo and the idea of someone else playing him is borderline blasphemous for some fans. People began to warm up to the concept as time went on however, intrigued by Alden Ehrenreich's casting and the fact that we'll finally find out more about the mysterious, iconic character. But one worry still remains - it HAS to be good.
Luckily for the doubters then that at least one person has assured those who are worried that the script is amazing – long-time Star Wars concept artist Iain McCaig. According to Star Wars News Net, the 59-year-old stated at a New Zealand conference: "[The Han Solo script is ] by far the best Star Wars script, and one of the best scripts period, that I have ever read. I laughed, I cried, I did all the things you should do when reading a good script. You're in for a treat."
The publication also went on to note that McCaig also discussed The Force Awakens hero Rey's heritage – a much talked-topic since the sixth instalment was released in cinemas late last year. The character's backstory is likely to be further explored in upcoming sequel Star Wars: Episode VIII.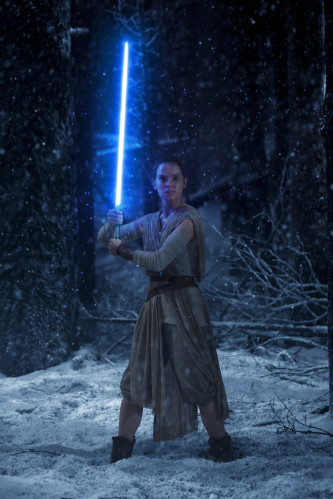 The artist reportedly spoke of the fact that Qui-Gon Jinn (played by Liam Neeson) and Shmi Skywalker had a romantic affair in early-mid drafts of The Phantom Menace and "how you can still see the remnants of this idea in the final film" when talking about further movies.
He continued to say: "although none of these prequel-related concepts were able to be used outright, these ideas remain in the Lucas ecosystem, and filter through." Then it's speculated by Star Wars News Net's source that McCaig then quietly said "...and now we have a new Skywalker."
Could that have been a hint to the fact that Rey is in fact a relative of Luke's? Only not a daughter like many believed, but someone a little more distant? She certainly had some kind of deep connection to his lightsaber in The Force Awakens...
For now, in true Disney-style, almost everything about any Star Wars outings are being kept firmly under wraps – from plot to costumes to locations, and the wait to find out some concrete answers to some of the questions fans have will likely be a long one. Episode VIII is currently scheduled to reach both UK and US cinemas on 15 December 2017 while the Untitled Han Solo Star Wars Anthology Film is slated for a May 2018 release.
For more entertainment news follow A-List on Twitter @Alistinsider