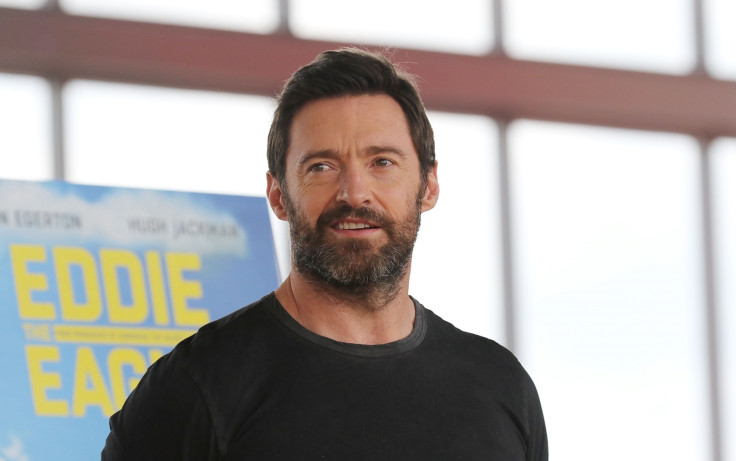 Hugh Jackman turns 48 on Wednesday (13 October) and in true Hugh Jackman fashion, what a busy year he's had. The Australian actor starred in three movies over the last 12 months: Pan, Eddie The Eagle and an uncredited but awesome, cameo in X-Men: Apocalypse and has started filming Logan, where he'll reportedly don those iconic Wolverine claws for the last time. All this and he received treatment for skin cancer on his nose for a common and non-invasive type of cancer known as a basal cell carcinoma.
So with all that in mind, in order to celebrate his special day, IBTimesUK have taken a look back at key moments in both his career, and his personal life, over the last 12 months...
Pan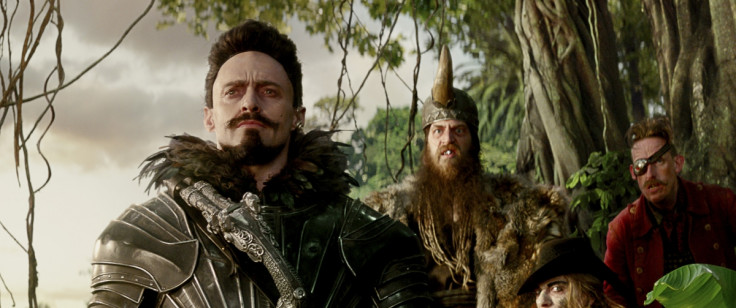 Directed by Joe Wright (Anna Karenina), this live-action version of Disney's classic 1953 animation and JM Barrie's beloved story sees 12-year-old Peter (Levi Miller) get kidnapped one night by a band of pirates and thrown aboard a mysterious floating ship that leads him to Neverland.
But Pan's Neverland isn't the lush, green paradise of yore. This version is a sand-filled quarry filled with orphan workers forced to mine for fairy dust, also known as "pixum"; an operation overseen by tyrannical but charismatic pirate Blackbeard, played brilliantly by a wigged Hugh Jackman, whose false teeth almost 'upstage' him as much as he upstages every other cast member.
Blackbeard is desperate to obtain the pixum as its powers allow him to rejuvenate physically, consequently meaning he can live forever – but the supply is running out as he's driven the pixies to extinction. Can Peter stop him before he does so?
Eddie The Eagle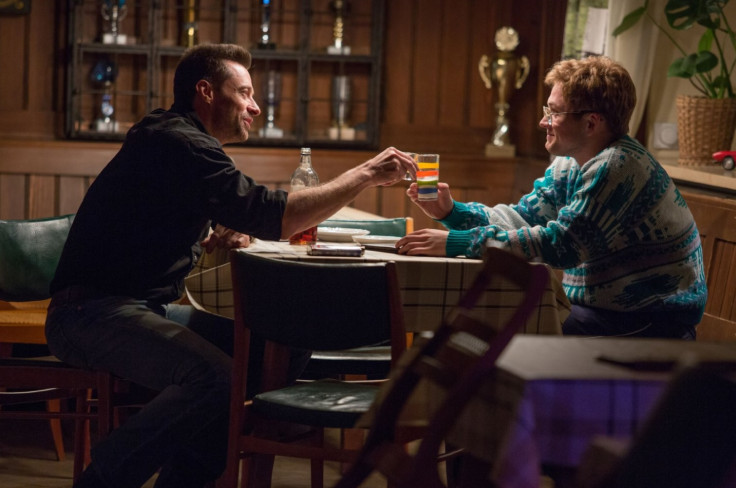 In March 2016, Eddie The Eagle was released, in which Jackman starred. The actor appeared opposite Kingsman: The Secret Service stand out Taron Egerton, who played the ski-jumping titular character. In the biographical film, Jackman played Bronson Peary, an American ex-champion-turned-snow groomer who initially declines to train Eddie but later agrees to, once he sees how unwavering the jumper's determination to succeed really is.
Global Citizen Festival
The annual music event Global Citizen Festival has been taking place since 2012, and this year, Jackman – accompanied by talk-show host Chelsea Handler – decided to make a special appearance. The unlikely pair took to the Central Park stage on a tandem bicycle to talk to the crowd.
Organised by Global Poverty Project, the festival is part of a continued movement to end extreme poverty by 2030 and currently has Coldplay's lead singer Chris Martin as its creative director. By contributing to charity acts on the website, including watching videos and signing petitions, fans can earn free tickets to the festival.
Skin cancer treatment
Back in May 2015, Jackman revealed he had had four skin cancer treatments over the last 18 months and that his doctor had warned him he would likely have more in the future. Unfortunately, the medical professional's prediction proved accurate and Jackman underwent a fifth operation to remove a growth from his nose in February of this year.
Alongside a photograph of himself after the procedure, Jackman reassured his fans on Instagram: "An example of what happens when you don't wear sunscreen."
Logan
Having hinted back in 2014 that the next Wolverine film would be his last as the well-loved Marvel Comics character, Jackman started filming said standalone outing – entitled Logan – in May 2016. The superhero movie wrapped production in August, which the actor marked by sharing a video of himself shaving of his iconic Wolverine beard and sideburns on Instagram.
Also starring Stephen Merchant, Richard E. Grant, Orange Is The New Black's Elizabeth Rodriquez and Patrick Stewart, the film will be released in the UK on 2 March 2017. It will reach US cinemas the following day.
For more entertainment news follow A-List on Twitter @Alistinsider