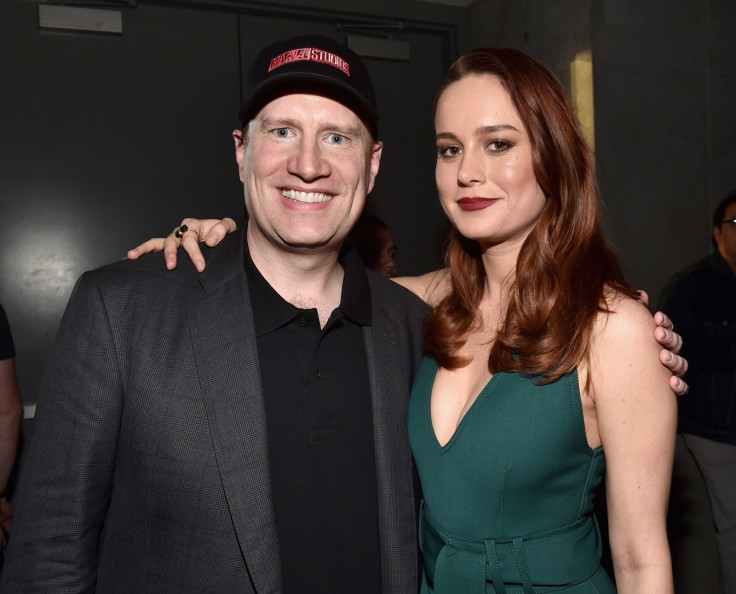 Since Oscar-winner Brie Larson was confirmed to be playing the titular role at San Diego Comic Con back in July, not much has been heard about Marvel Studios upcoming movie Captain Marvel.
In August, names of potential directors emerged but fans were still at a loss in terms of other cast members and what kind of story the film was going to explore when it came to the female superhero.
But now, following a sneak peek look at separate stand-alone title Doctor Strange, starring Benedict Cumberbatch, Marvel president Kevin Feige has confirmed that "Captain Marvel [will] certainly [be] an origin story from the start."
Considering it's a project that has been in development since 2014, it's great to finally hear what screenwriters Nicole Perlman (Guardians Of The Galaxy) and Meg LeFauve (Inside Out) have planned with the script.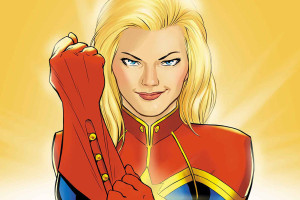 While it's not necessarily new news – filmmaker Joss Whedon had previously revealed that he had intended to introduce Captain Marvel in last year's sequel Avengers: Age Of Ultron but Feige didn't want her to show in the Marvel Cinematic Universe fully formed just yet– now, it's official.
During the same event, where fans were shown the first 15 minutes of Doctor Strange ahead of its release later this month, Feige also touched upon what kind of outings cinema-goers can expect from all of Marvel's lined-up movies. The ones that focus on solo superheroes, anyway.
"Benedict is an amazing actor and totally different than Hemsworth and totally different from Downey. And, we want to stay true to who he was in the books. The metamorphosis of what he goes through is more drastic than Tony [Stark] and that was fun to chart," he revealed. "I guess Black Panther isn't really an origin story since we saw him already in Civil War, but his stand alone certainly introduces you to 99% of his world which you never saw before."
Created by Stan Lee and Gene Colan in 1967, Marvel Comics have seen a number of names adopt the mantle of Captain Marvel over the years. However, it's been common knowledge that the MCU are planning to focus on the latest interpretation of the character; human-Kree hybrid Carol Danvers.
Having become Captain Marvel in 2012, after being known by the moniker Ms Marvel since her conception in 1977, Danvers possesses the powers of superhuman strength, flight, limited abilities in future-telling and is resistant to most toxins and poisons. On top of all that, she's known to be highly-skilled in espionage.
For more entertainment news follow A-List on Twitter @Alistinsider