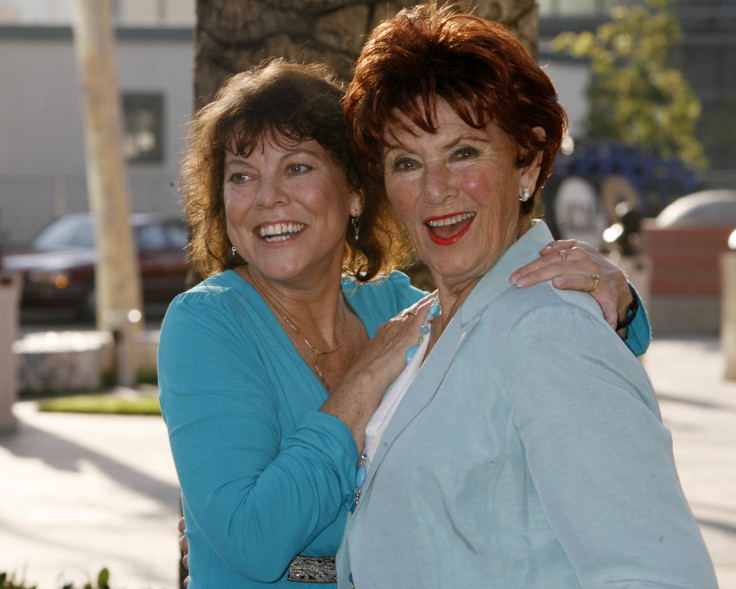 American actress Erin Moran, best known for playing Joanie Cunningham on the popular television sitcom Happy Days, died of a suspected heroin overdose on 22 April, it has been reported.
The 56-year-old's death was unknown until a source told the Daily Mail that she died from a suspected drug overdose. Moran was reported to have been living in an Indiana trailer park for the past few years, residing with her husband Steven Fleischmann's mother.
In a statement, the police said: "On April 22, 2017 at approximately 4.07pm, the Harrison County Sheriffs Departments received a 911 call that referenced an unresponsive female.
"Upon the arrival of first responders, it was determined that Erin Marie Moran Fleischmann was deceased and an autopsy is pending."
The actress was seen looking worse for wear outside a Holiday Inn in 2012 after allegedly being kicked out of the aforementioned trailer. Moran and her husband were believed to have shared the space with the elderly Mrs Fleischmann after foreclosing on their California home in 2010 and blowing through $65,000 (£50,678) in settlement money.
Moran's Happy Days co-stars Henry Winkler, Ron Howard and others took to Twitter to pay their respects to the late actress.
"OH Erin, now you will finally have the peace you wanted so badly here on earth, Rest In It serenely now, too soon," Winkler, who played Arthur 'Fonzie' Fonzarelli on the show, wrote on Twitter.
Howard, who played Richie Cunningham – on-screen big brother to Moran's character Joanie – said: "Such sad sad news. RIP Erin. I'll always choose to remember you on our show making scenes better, getting laughs and lighting up tv screens."
After Happy Days and Joanie Loves Chachi were cancelled, the actress moved from Los Angeles to the California mountains and revealed in a 1988 interview that she suffered from depression and was unable to gain acting roles. It was in 2010 that she confirmed news reports that her Californian home was foreclosed on in 2010.
Earlier this year, Variety magazine said she "had fallen on hard times in recent years. reportedly kicked out of her trailer park home in Indiana because of her hard-partying ways".